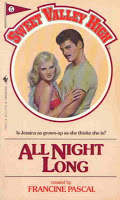 Jennifer Laughran on Jennifer Laughran: "I got my first job at my older sister's bookstore when I was about 12. As I recall, she paid me $5 a day and all the stripped copies of Sweet Valley High I could read. I've since worked in bookstores all over the country. I've been a buyer for a large independent bookstore here in San Francisco for a number of years. I am a huge fan of kids' books, especially YA. I founded and continue to run Not Your Mother's Book Club, which is a very popular YA author event series, featuring the best YA authors in the world. And since the beginning of 2008, I've been an associate agent at Andrea Brown Literary Agency."
What inspired you to become a literary agent?
The first agent I ever met was Barry "Mr. Fantastic" Goldblatt (agent interview). He helped me get Not Your Mother's Book Club started by generously donating the use of his clients. I remember thinking, "I don't know exactly what an agent does, but if he's one, I want to do that!"
It turns out that agenting is the best of all worlds for me, and a natural extension of book-selling. It combines matchmaking, hand-selling, evangelizing for my favorite authors, and of course, lots of reading.
Are you envisioning yourself as an "editorial agent," one who comments on manuscripts, or one who concentrates more exclusively on publishing issues? Why?
I want the manuscripts to be in the best possible shape before they go out. However, the author is the artist, and I don't believe in imposing my sensibility on their work. Therefore, while I do give notes, the notes I give tend to focus on clarity rather than extensive re-working.
Is your intended approach more manuscript by manuscript, or do you see yourself as a career builder?
I think I can speak for all the agents at Andrea Brown when I say that we are very much interested in the long-term careers of our clients.
Why should unagented writers consider working with an agent?
An agent knows what a fair price is–most authors don't know the market, or how much they can ask for. Also the agent is experienced with contracts and will get the best terms.
When necessary, the agent can play bad-cop and chase your money for you without marring the relationship between editor and author.
I happen to adore lots of editors, but the fact is, they work for the publisher. The agent works for you. Editors move around, quit, get laid-off, have babies, and get promoted in the blink of an eye–your agent is a constant in what can be a topsy-turvy business.
What sorts of manuscripts appeal to you?
I gravitate toward character-driven stories with a strong voice. A typical answer, right? I love books with ensemble casts, too, like those set in theaters or restaurants or big, busy families.
My taste is eclectic–I like old-fashioned stories, family stories, comedies, mysteries, adventures, hybrids–and some books that don't have a category at all.
Could you give us some examples of books for study as "your kind of thing" and a few reasons why?
The books that I have sold aren't going to be out for a long time, so I will have to use examples from the world. These are some of my fave books–and you'll see that there are a few running themes: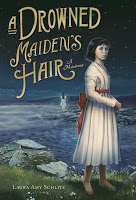 Ballet Shoes (orphans, backstage, stardom, early 20th c. England);
A Little Princess by Frances Hodgson Burnett (orphans, boarding school, rags-to-riches, Victoriana);
Jane-Emily by Patricia Clapp (HarperCollins)(orphans, haunted houses, creepy Gothic);
A Drowned Maiden's Hair: A Melodrama by Laura Amy Schlitz (Candlewick)(orphans, creepy-Gothic, spiritualists, con-artists, Victoriana);
Saffy's Angel and sequels by Hilary McKay (big family, artists, funny);
Empress of the World and The Rules for Hearts (Viking), companion books by Sara Ryan (YA, smart girls, GLBTQ romance, theatre, camp)(author interview);
Dramarama by E. Lockhart (Hyperion)(YA, drama, camp, GLBTQ romance)(author interview);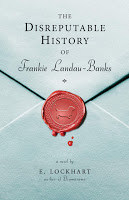 The Disreputable History of Frankie Landau-Banks by E. Lockhart (Hyperion)(YA, smart girls, feminist);
Beige by Cecil Castellucci (Candlewick)(YA, music, punk, Los Angeles)(author interview);
Stormbreaker–Alex Rider by Anthony Horwitz (Walker)(addictive series, fast-paced adventure, spies);
Alanna and other Tammy [Tamora] Pierce series (addictive series, fast paced adventure, strong girls, feminist);
Lizard Music by Daniel Pinkwater (funny, bizarre and unfettered by convention).
Are you accepting unsolicited submissions? What is the best way for a prospective client to get in touch with you?
JennL at andreabrownlit dot com
Do you have any particular submissions preferences?
Most definitely. Our submissions guidelines can be found on our website:
–email only;
–include first 10 pages in the body of the email;
–be professional and concise;
–please read ABLA agent bios and preferences carefully, as a "no" from one of our agents is a "no" from all.
How much contact do you intend with your clients? Emails, phone calls, retreats, listservs? What kind of relationship are you looking to build and why?
I am much more an email person than a phone person, though I do call when there is good news to share. I am an open book when it comes to the submission process and anything else.
My clients know they can be in touch with me any time they like–I am a very communicative person, so I think they are satisfied that I am really here, and really paying attention.
As a reader, which books have you enjoyed lately and why?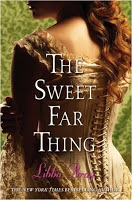 I love Libba Bray's books! I finally finished the latest, The Sweet Far Thing (Delacorte, 2008)(author interview). It was a long one, but totally worth it — I think Libba is some kind of mad genius.
I also adored Tennyson by Leslie M. M. Blume (Random House, 2008)(excerpt)– atmospheric and wonderful.
I am now reading the positively addictive summer read Model by Cheryl Diamond from Simon Pulse.
And one of my clients, Daniel Pinkwater, has a significant amount of backlist that I am slowly but happily working my way through — 100 books!
Anything else you want to add?
This gets said a lot, but I don't think it can be said enough. Most problems I see in slush would be solved if the author was a better reader. If you want to be a good writer, read a lot. Read a lot of children's books, read a lot of adult books, read a lot of classics, read weird things on subjects you don't normally touch. Now read some more. No no, that isn't enough, read more.
Now write a book.