Introduction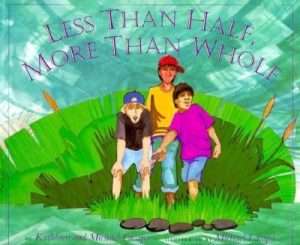 Interracial and intercultural families and individuals have no doubt been around since the dawn of humanity, well before "race" was invented as a concept.
Yet it wasn't until 1967, the year I was born, that laws against mixed-race marriages were struck down by the United States Supreme Court.
According to a 2015 Pew study of the United States, the growth rate of biracial families is three times faster than the rest of the population. Almost 7 percent of people are considered "mixed race" and, in 2013, 10 percent of babies in two-parent households had parents who identified with different races.

The need for related reflections in children's-YA literature persists and will grow with each passing generation.
Please note that there is a great deal of nuance to identity elements and their intersections. We are erring on the side of inclusion.
This section of the site includes recommended titles featuring interracial family themes; see the picture books, novels, and nonfiction.
Don't Miss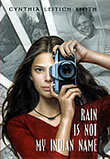 Guess what School Library Journal said about RAIN IS NOT MY INDIAN NAME by Cynthia Leitich Smith (your site author)?!
"It is one of the best portrayals around of kids whose heritage is mixed but still very important in their lives. It's Rain's story and she cannot be reduced to simple labels. A wonderful novel of a present-day teen and her 'patch-work tribe.'"—SLJ
Note: Biracial characters in Cynthia's work include Kieren from the Tantalize series as well as Miranda and Yoshi from the Feral trilogy, all published by Candlewick.
Biracial, Bicultural Roundtable: Think Who, Not What, Part 1 and Part 2 by Cynthia Leitich Smith from We Need Diverse Books.

Cornelius Van Wright and Ying-Hwa Hu are an interracial husband-wife children's book illustration team from New York City. He is African American and she is Chinese American. Their work includes: THE LEGEND OF FREEDOM HILL by Linda Jacobs Altman (Lee and Low, 2000) and SNOW IN JERUSALEM by Deborah Da Costa (Albert Whitman, 2001). Neil and Ying are also the illustrator of Cynthia's first book, JINGLE DANCER, which includes biracial characters. Read An Interview With Children's Book Illustrators Cornelius Van Wright and Ying-Hwa Hu.
Multiracial Asian Children's Books from Multiracial Asian Families.