Author Directories
Authors and Illustrators Who Visit Schools: "Every author or illustrator described is a successful professional with books in print. They are models of what one can accomplish, what your students can accomplish, if they are devoted to their craft. Their goal is to uplift your students with the joy of books and authentically inform them."
Author Name Pronunciation Guide from TeachingBooks.net.
Author School Visits by State: a state-by-state listing, not a booking service, from author Kim Norman. CYN NOTE: traditionally published authors may request a free listing. SEE ALSO Author Visits by State by Kim Norman from Teaching Community.
Host a Jewish Book Author: lists Jewish book authors worldwide, searchable by name, location, or genre. Each listing includes the author's city, book titles (up to four), lecture topics, areas of travel, along with contact information. Note: this is not a booking agent. It's a clearing house for JCCs, Federations, synagogues, book clubs, libraries, bookstores, and others who want to arrange visits and signings with authors. Authors themselves decide on the contact information to be listed on the site.
Society of Children's Book Writers & Illustrators Speakers Bureau: "Many of our speakers have videos, links to books and other information to help you make an informed decision about bringing a speaker to your venue."
Speakers Bureau from the Children's Book Guild of Washington, DC (not all members are from the DC area).
School Visit Overview
ABCS OF AN AUTHOR/ILLUSTRATOR VISIT by Sharron McElmeel 2nd ed. (Linworth, 2001). Focus on traditional planning issues. HIGHLY RECOMMENDED.
AN AUTHOR A MONTH FOR PENNIES by Sharron McElmeel (Teacher Ideas Press, 1988). Read a review from Carol Hurst's Children's Literature Site.

TERRIFIC CONNECTIONS WITH AUTHORS, ILLUSTRATORS AND STORYTELLERS: REAL SPACE AND VIRTUAL LINKS by Toni Buzzeo and Jane Kurtz (Libraries Unlimited, 1999). Unlike other author visit guides, this book goes beyond nuts-and-bolts planning to illustrate how to create the best accessible encounters between students and authors. Choosing the guest, guidelines for successful visits, making curriculum connections, using e-mail to connect with bookpeople, having live chats in virtual space, taking advantage of ITB and satellite technology, and using such props as realia and curriculum guides are covered. Grades K-12. To order call: 1.800.237.6124.
Ten Tips for a Perfect Author Visit by Michael Shoulders from Nerdy Book Club. PEEK: "The school librarian or media specialist should be an integral part of the priming process. What better way to generate enthusiasm for a visiting author than by actually reading the works by that writer beforehand?" SEE ALSO The Perfect Author Visit from Dan Gutman.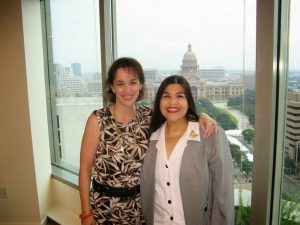 Author Interview: Cynthia Leitich Smith on How to Host an Author, From an Author from The Outreach Librarian. PEEK: "Is there a threatened closing, a recent death in the faculty/student body—really anything that might impact our choice of words and/or demeanor?"
Author-Librarian Interview: Toni Buzzeo on school visits, part one and two by Cynthia Leitich Smith from Cynsations.
Authors Answer: What Made Your Best School Visits Great by Elizabeth Bluemle from Publishers Weekly. PEEK from Margarita Engle: "If I'm out of town, a ride from the hotel is a precious gift, saving me the anxiety of finding my own way around. It makes an enormous difference."
Curious City: U.S.-based supplier of books for school/author events nation-wide.
Event Planning by Kelly Bingham at Through the Tollbooth. PEEK: "We have noble intentions through our visits, and it is true that many authors do them for free. But most authors get paid, and to be frank, many authors earn up to half their annual income from school visits. So that is something to consider as well."
How to Host an Author Visit from Scholastic. SEE ALSO Scholastic Author Visit Program.
How to Plan an Author Appearance from Penguin.
Book A Children's Author Bringing Books to Life from Houghton Mifflin Harcourt.
A Love Note and Battle Strategies for Author-Speakers by Cynthia Leitich Smith from Cynsations. PEEK: "Low audience turnout? First, don't take it personally. There are a ton of factors that go into attendance at an author event. If you've made a good faith effort to spread the word, that's all you can do. It's especially tough in a city where you don't have personal ties and aren't plugged into local media scene. Your biggest fan could live across the street and still have no idea you're right there in the neighborhood."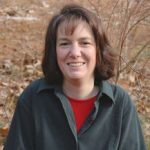 "Meeting" the Author by Melissa Stewart from I.N.K. Interesting Nonfiction for Kids. PEEK: "Seeing someone on screen isn't quite as powerful as a live visit, but videos are a great option for schools that lack the time, resources, or funding to bring in authors and illustrators. They're also a great way for any school to increase their students' exposure to book creators."
Public Speaking as a Promotional Tool by L. Diane Wolfe from QueryTracker. PEEK:"At its most basic, speaking places the author in front of real human beings. The lure of the Internet has prompted more and more authors to remain hidden behind a website. While blogs and social sites provide a certain measure of interaction, it cannot replace real-world contact and physical appearances."
SchoolVisitExperts.com: Creating Programs That Kids, Teachers and Librarians Love. CYN NOTE: Start with the Table of Contents.
School Visits by Authors Boost Children's Writing Confidence by Johnny Zucker from The Guardian. PEEK: "Be familiar wth the author's work. It sounds pretty basic, but I've seen some eye-popping mismatches. A writer of edge-of-your-seat action novels may have a problem connecting with reception-age children who are used to stories about pancake-making goats. It's also important for your pupils to be familiar with at least some of the author's output."
School Visit Surveys by Jeanette Bradley and Michelle Cusolito from Polliwog on Safari:
What's the Deal with Those Authors Visiting Schools? from Shannon Hale. PEEK: "Schools where the educators prepared the students for my visit, the assemblies went 1000x better, and students were still buzzing about the assembly and reading my books and other books I recommended for months after."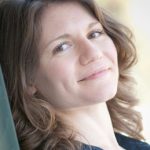 Why Pay Authors for School Visits Anyway? from Caroline Starr Rose. PEEK: "There's an unspoken assumption attached to this one, the idea that once an author sells a book she has it made. In truth, it's safe to say many of us make less (in many cases far less) than your average teacher. All of my books have sold for less than what I received my first year teaching, and that was in the mid-nineties in New Mexico, one of the poorest states in the U.S."
Booking Agents
Authors and Illustrators Who Visit Schools: "the source for qualified, bona fide professional authors and illustrators who present school programs." Offers handful of speakers.
Authors and More: "…a full service company providing authors, storytellers, illustrators, and musicians for schools and library programs. Our primary customers are schools and libraries."

The Author Village: Bringing Authors to Your Community from Phil Bildner. PEEK from Publishers Weekly: "…a full-service booking agency for children's book authors and illustrators…to schedule school and library visits, as well as panels, conferences, workshops, and other special events."
Balkin Buddies: for appearances in schools, libraries, and at conferences. Promises "the best speakers who are also fabulous authors and illustrators," efficient service, and expert advice.
Booking Agent Interview: Jean Dayton of Dayton Bookings: Literary Tours and Promotions by Cynthia Leitich Smith from Cynsations.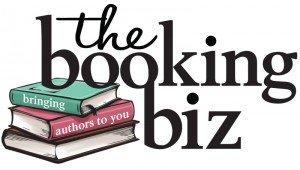 The Booking Biz: Author and Illustrator Visits from Schools Libraries and Literary Events, founded by Carmen Oliver. CYN NOTE: The Booking Biz represents Cynthia Leitich Smith's author events. SEE ALSO Carmen Oliver on Founding a Children's-YA Author and Illustrator Booking Agency from Cynsations and 5 Ways Author School Visits Benefit You by Carmen Oliver from The Booking Biz.
Children's Authors Ally, LLC: "…help you host an award-winning author or illustrator at your school, library or conference. Since 2001, we have been connecting schools and libraries with topnotch visiting authors. With more than 400 schools and forty critically acclaimed authors and illustrators on our roster, we are the first and last stop for educators seeking an unforgettable experience for their students."
McBookWords: information for schools, educators, and librarians about children's/YA book authors and illustrators who make appearances.
Winding Oak: offers promotional and booking services for children's book authors and illustrators. Publicist Interview: Aimée Bissonette of Winding Oak from Cynsations.
Equity and Inclusion: Planning & Invitations
How and Why to Build Diversity into Your Speaker Program by Cynthia Leitich Smith from The Booking Biz. PEEK: "Think about a balance of voices, their idiosyncratic and intersecting perspectives, because that will make for a richer, more layered and interesting conversation. It'll allow more kids to vicariously see themselves in what's happening. It'll allow more kids an opportunity for new and deeper connections with others, heightened empathy."
No More All-Male Panels from Mike Jung. PEEK: "… what kind of ally am I if I prioritize my own comfort over the gender-driven inequities faced by my colleagues every single day? What kind of ally am I if I silently cheer on people working to fight gender bias at their own risk without doing any of the work or assuming any of the risk myself?"
Financing Visits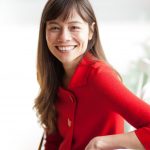 3 Tips to Write Award-Winning Grant Applications by Christina Soontornvat from The Booking Biz. PEEK: "When I started thinking of grant writing as storytelling, I started writing much stronger and more successful proposals. I also had more fun writing them!"
5 Fundraising Ideas Kids Can Do from The Booking Biz. PEEK: "Children are wonderful entrepreneurs, and getting them involved with raising funds helps to build excitement about the event itself. Win win."
21 Ways to Fund Author Visits from The Booking Biz. PEEK: "Schools that are faced with tight budgets might have limited opportunities for author visits, but there are ways to gain the needed funds so your school can take advantage of this huge benefit."
Alternate Funding for Author Visits by Greg Pincus from Cynsations.
Amber Brown Grant from SCBWI. PEEK: "…commemorates author and beloved school speaker, Paula Danziger.  One school is awarded each year with an author or illustrator visit and new books to continue Paula's love of connecting children with creative influences."
Online Visits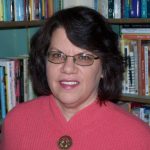 Authors Who Skype with Class and Book Clubs (for free!) from Kate Messner. PEEK: "…this is a list of authors who offer free 15-20-minute Q and A sessions with classes and book clubs that have finished reading one of their books."
Guest Post: Toni Buzzeo on Get Out There—Virtually—and Connect by Cynthia Leitich Smith from Cynsations. PEEK: "Virtual visits can unfold in many different ways, but will usually begin with a brief presentation by the author, followed either by slides via desktop sharing or questions and answers between children and the author or, often, a combination of the two."
Virtual Author Visits: The Good, the Bad, the Ugly and the Awesome from Kate Messner at Kate's Book Blog. PEEK: "Talk to your students about etiquette for a virtual author visit. In many ways, it's just like having a guest speaker in your auditorium or classroom in person, and kids need to know that all the same rules about courteous behavior apply. It will also be important for them to know that technical issues are a possibility and that their quiet cooperation will help you get things fixed more quickly."
Preparing Presentations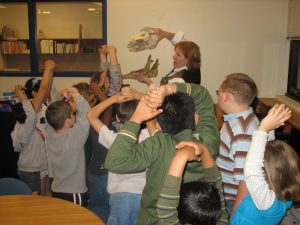 Propping Up Your School Visit by Bettina Restrepo from Cynsations. PEEK: "I began with props and a budget. I made a list of all the things I wanted to have for a school visit. Then I made a budget of $300. Would I make enough money doing school visits to earn back my investment? I took the chance, because the best thing you can do is invest in your book and yourself."
Secrets to Successful School Visits by Cynthia Lord from Donna Gephart at Wild About Words. PEEK: "…tell the principal how wonderful the media specialist (or whoever organized the visit with you) has been to work with. It's a nice way to affirm the hard work that went into bringing you to the school."