Career Building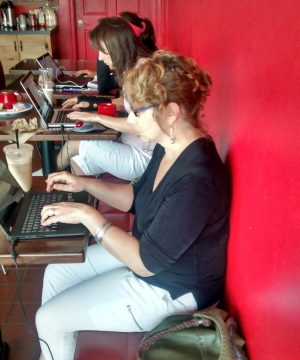 Career Achievers: Thriving as a Long-Time, Actively Publishing, Children's-YA Author by Cynthia Leitich Smith from Cynsations. CYN NOTE: Deeply reflective interview series, featuring insights from established voices like Monica Brown, Shutta Crum, Alex Flinn, Claudia Gray, Margaret Peterson Haddix, Uma Krishnaswami, G. Neri, Joy Preble, Laura Ruby, Alex Sanchez, Nancy Werlin and more.
Publishers
Eight Basics to Know about the Children's Book Publishing Industry from Roxie Munro. PEEK: "Most people don't realize it, but authors have to buy their own books! When I had my first book published, I thought I'd get boxes of free books. Wrong. I get ten; 15 if I fight for it in my contract."
The Big Five U.S. Trade Publishers from Ali Almossawi. Updated graphic list showing which subsidiaries/imprints fall under which mega corporate umbrellas.
Children's Book Council. "Membership is open to U.S. publishers of trade books for children and young adults and companies that produce related literacy materials for young people. The CBC Members List includes each member's address, main phone number, representatives of record, publishing program description, and general manuscript submissions guidelines (when provided)."
Publishers Council of Canada: official website.
Hardcover versus Paperback Debuts from Nathan Bransford. PEEK: "…a book that might have caught on as a paperback original could see a paperback run partially dashed if the hardcover doesn't do well." CYN NOTE: Nathan has retired from agenting to write full time.
Unsung Heroes of Publishing from Christine Kole MacLean. Short interviews with a book designer, copy editor, publicity director, indexer, Printz committee chairperson, and sales rep.
Equity & Inclusion
When Publishing and Reviewing Diverse Books, Is Expertise Overrated? by Jason Low from School Library Journal.
Why We Can't Talk About Diversity in KidLit Without Talking About Money by K-Fai Steele from Kidlit Artists: Tips, News and Resources. PEEK: "If money is critical to success in kidlit, who can't afford it and who can't? Perhaps kidlit being a cost-prohibitive industry to begin with is one of the contributing factors to the lack of diverse books and diverse creators."
Publishing Revenue
Authors League: Writers Helping Writers Since 1917. PEEK: "…helping professional writers and dramatists who find themselves in financial need because of medical or health-related problems, temporary loss of income, or other misfortune. Most of those we help suffer severe health problems but have inadequate insurance; some face eviction; many are older writers whose income has ceased through no fault of their own. The Fund exists to help professional writers continue their careers, even their lives, with dignity by providing open-ended, interest-free, no-strings-attached loans to pay for pressing expenses."
Book Revenue Breakdown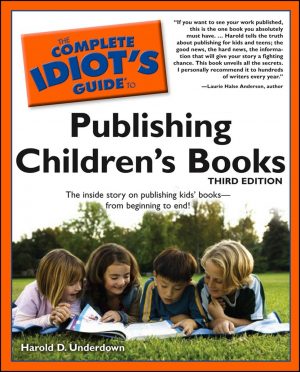 from Nathan Bransford. PEEK: "….note that this (thankfully) doesn't include rights the agent/author might have reserved, such as audio rights, foreign, and dramatic rights, which can be very important in helping authors earn enough for a new couch to sit on as they frantically write their next book in the hopes of landing the money for a new coffee table." CYN NOTE: Nathan has retired from agenting to write full time.
Cold Hard Facts About the Writing Life and More Financial Truth by Laurie Halse Anderson from Mad Woman in the Forest. PEEK: "…your take-home pay is around $12,5000…. for a year's worth of work. And remember: it's an advance against your royalties. Your book has to sell around 10,000 copies to pay your publisher back. (…the average middle grade or YA novel in America sells 5000 copies a year…)."
Everything You Wanted to Know about Book Sales (But Were Afraid to Ask): An In-Depth Look at What/How/Why Books Sell by Lincoln Mitchel from Electric Lit. PEEK: "This lack of knowledge leads to plenty of confusion for writers when they do sell a book. Are they selling well? What constitutes good sales?"
Financial Fear and Women Writers and Artists from Nancy Werlin. PEEK: "…all the desire, planning, logic, flexibility, practicality, talent, persistence, and yes, even luck, can't get rid of the uninvited permanent guest in your life: Fear. Women artists are afraid. We are afraid, we are afraid all the time, and our terror exists on (at least!) two levels."
#KidlitWomen: Money from Meg Medina. PEEK: "…the worry is real as time goes on.  Will we make a professional, living wage? Should we close our eyes and be happy that we get to do this at all?"
Hardcover Deep Discount Clause (and part two) from David Lubar. PEEK: "This works out to 17 cents a book. Which means that a ton of books were sold at an even deeper discount than 50%. (In the interest of full disclosure, the hardcover earned a bit more than twice that.)"
How to Make a Living as a Children's Book Author by Hannah Holt from her blog. PEEK: "Across the children's literature spectrum (picture books – young adult) most authors don't earn a living wage. Only about 45 percent of young adult authors earned more than $20,000 last year. 35 percent of middle grade authors and 15 percent of picture book authors made the $20,000 income threshold." SEE ALSO Hannah's 2017 Survey: Writing for Young Adults: A Look at the Publishing Numbers.
Keeping Books in Print by Harold Underdown from The Purple Crayon. PEEK: "Decisions about reprinting a book or letting it go OP are often made by an inventory manager, perhaps with some consultation with the marketing department, but generally not with the editor."
Women! Read Your Royalty Statements from Jacqueline Davies. PEEK: "…I'm writing this to women who are authors and illustrators, but I think people of all genders and in many work situations can get something out of this discussion. …in order to take equality for your own, you need to value yourself. And in order to value yourself, you need to arm yourself with the knowledge of your worth."
Writing Advice: Money by Barry Lyga. PEEK: "I get asked about money a lot — how much do authors make? What percentage of the book's price comes back to the author? How do royalties work? Well, I'm going to try to de-mystify this voodoo a little bit."
Why Does a Hardcover Book Cost $18 by Harold Underdown from The Purple Crayon. PEEK: "On average, the publisher receives only $9, or perhaps a little less. So half of the $18 is the wholesaler and bookseller's part–their overhead and profits. What's left? Assuming a picture book and that the publisher does a print run of 10,000 copies (this is fairly typical for picture books–generally, the more copies one prints, the lower the price per copy), of that $9.00…."
Publishing Law
Attorney Interview: Aimée Bissonette on Law & Publishing from Cynsations.
Co-author Agreements from BookEnds — LCC. PEEK: "I'm here to tell you right now, this very minute, sit down and get something on paper. You don't need a lawyer to do it, you simply need wording you can both agree to."
How Long Does a Publisher Have Rights to My Book? by Deborah Halverson from DearEditor.com. PEEK: "When you sign a contract, does the publisher get the rights to that book for its whole copyright time?"
Publishing Lingo
Book Publishing Glossary from Nathan Bransford. CYN NOTE: Nathan has retired from agenting to write full time.
Book Publishing Glossary by Harold Underdown from The Purple Crayon.
Definitions for the Perplexed: Editorial Anonymous offers insights into the mysteries of such publishing issues as cast-off, galleys, ARCs,proofs, PPB, ISBNs. PEEK: "So galleys are not like buckshot loaded into a shotgun, meant to be fired in the general direction of marketing opportunities. They are sent to the people who will very likely make a difference in the sales numbers. Try to remember this before you suggest that your publisher send you a couple hundred to pass out to your friends."
Definitions for the Perplexed: Royalties, Advances, and Earning Out from Editorial Anonymous. PEEK: "An advance is an approximation of what the publisher thinks your book will earn you in royalties in (perhaps) a year."
Definitions for the Perplexed: Sell-In and Sell-Through from Editorial Anonymous. PEEK: "It's a tough, tough business, and it's only tougher these days. Do everyone a favor and go buy a book, okay?"
Terms to Know: Abbreviations by Eric from Pimp My Novel. PEEK: "All industries are full of jargon, gentle readers, and publishing is no exception. To make it doubly confounding, however, many of these oft-repeated jargon-filled phrases are abbreviated or transformed into acronyms, which renders the proverbial (already murky) waters utterly opaque."
Terms to Know: Frontlist vs. Backlist by Eric from Pimp My Novel.
Trade vs. Mass Market vs. School and Library: Basics of the Biz by Harold Underdown from The Purple Crayon. PEEK: "Trade publishers will not want proposals for series about cute animals that teach good manners, and mass market publishers, if they work with outside writers at all, will not want a subtle, psychologically acute story likely to appeal to reviewers but not someone in the check-out line."
Out of Print Books
Backinprint.com Reprints Out-of-Print Titles by Guild Members from the Authors Guild. PEEK: "The Guild's Backinprint.com service makes out-of-print works available through online bookstores and the nation's largest book wholesaler. There is no charge for members to participate, for most titles.
Sales Reps 
Interview: Sales Rep Alex Genis of Penguin from Christine Kole MacLean. PEEK: "I can be in a Barnes & Noble in Miami or Sioux Falls and it looks the same inside, and a buyer in New York has decided almost everything that's in that store, from the books to the carpeting. It's more efficient but it's also blander."
Q&A With Samantha Leong, Sales Assistant by Alaina Leary from We Need Diverse Books. Peek: "I didn't expect all the different roles and departments there are in the industry. When people think of publishing, they generally only think of the author and editor, but I learned there's so much more effort, planning, and people involved in working on a book and introducing it to the world."
Social Media Managers
Getting a Job in Publishing: What Does a Social Media Manager Do? by Tyler Breitfeller from Epic Reads on YouTube. PEEK: "One of the most important responsibilities I have…, being in the digital space and seeing all these books, is…get[ting] the right books into the readers' hands. There are all these different channels, where thanks to social media…we can only hope that one of them will hit the target and find that reader."
Miscellaneous
SEE ALSO Rachelle Burk's Resources for Children's Authors. Topics include Work for Hire, Freelance Writing, Self-Publishing, Print on Demand, Subsidiary (Self) Publishers and Electronic Publishing.
SEE ALSO Publishing Industry Resources from Shelly Romero. Note: curated for aspiring industry professionals.