Children's Book Media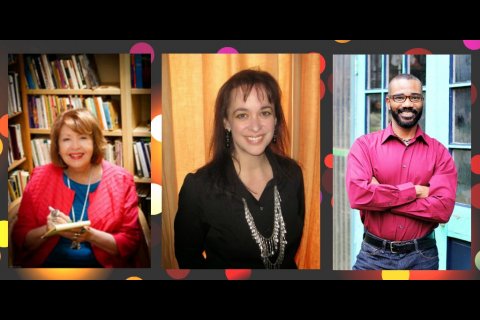 Childrensbookradio.com: "a podcast and children's book directory dedicated to sharing children's books."
KidLitTV: "explore the world of children's literature."
Professional Book Nerds: podcast.
Children's Book Publications
Booklist: "readers advisory and collection development guidance" from the American Library Association.
BookPage: America's Book Review: book reviews and author interviews. SEE ALSO Interview with Lynn Green on BookPage by Cynthia Leitich Smith from Cynsations.
Bulletin of the Center for Children's Books: a children's book review journal for school and public librarians.
Children's Literature: children's and young adult book reviews.
Canadian Review of Materials: articles and book, media, and web reviews.
The Horn Book: publication about books for children and young adults. Major industry review resource. A must-subscribe for librarians, writers, etc. SEE ALSO Editor Interview: Roger Sutton of The Horn Book by Cynthia Leitich Smith from Cynsations and Read Roger: The Horn Book Editor's Rants and Raves from Roger Sutton.
Midwest Book Review: diverse and extensive on-line review publication. Focus includes: Children's Bookwatch, writing, publishing, fantasy, science fiction, libraries, universities, the arts, the sciences, and more.
Kirkus Reviews: "book reviews and recommendations."
Publishers Weekly: "international news website of book publishing and bookselling."
School Library Journal: "largest reviewer of books, multimedia and technology for children and teens."
The White Ravens: A Selection of International Children's and Youth Literature.
Children's Book Conferences
Children's Literature Conferences at Colleges and Universities by Chris Barton from Bartography. CYN NOTE: a comprehensive list, updated January 2018.
Bologna Children's Book Fair (or La fiera del libro per ragazzi): "… the leading professional fair for children's books in the world. Since 1963, it is held yearly for four days in March or April in Bologna, Italy." Source: WIkipedia.
Children's Book Organizations
American Library Association: long-time leader/gatekeeper in children's literary trade books.
The International Board on Books for Young People (IBBY): "a non-profit organization which represents an international network of people from all over the world who are committed to bringing books and children together."
Book Web Home Page by the American Booksellers Association. Information about books, authors, and the book selling industry. Includes the ABA's Comprehensive Independent Booksellers Online Network (CIBON), an online directory of ABA member bookstores.
The Children's Book Council: a non-profit trade organization that encourages literacy. Members include trade book publishers, book packagers, and multimedia producers. Includes catalog, membership information and list, publications, featured authors, author and illustrator links, history of Children's Book Week, how to celebrate it, reading activities, bibliographies, and more.
The Children's Book Guild of Washington DC: "an association of writers, artists, librarians, teachers, editors, publishers, and distributors dedicated to the field of children's literature."
Cooperative Children's Book Center (CCBC) of the School of Education, University of Wisconsin-Madison.
International Literacy Association: "literacy is the primary foundation of all learning."
National  Association for the Education of Young Children: "promoting high-quality, early learning by connecting, practice, policy and research."
National Council for the Social Studies: "preparing students for college, career and civic life."
National Council of Teachers of English: includes information on affiliates, assemblies, books, grants and awards, jobs, journals, professional development, public policy center, teaching ideas, and more.
Children's Book Experts
The Goddess of YA Literature from Teri Lesesne.
Children's Book Resources
Embracing the Child: features information on authors and illustrators, educational resources, books and parenting and much more.
Children's Literature Web Guide by David K. Brown, Doucette Library of Teaching Resources, University of Calgary.
From The  Mixed-Up Files…of Middle Grade Authors: "Our mission is to offer teachers, librarians, parents, kids, writers, and anyone with a passion for children's literature: booklists organized by unique categories, author interviews, market news, and a behind-the-scenes look at the making of children's books from writing to publishing and promoting."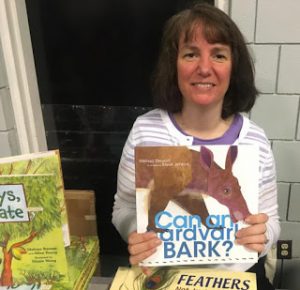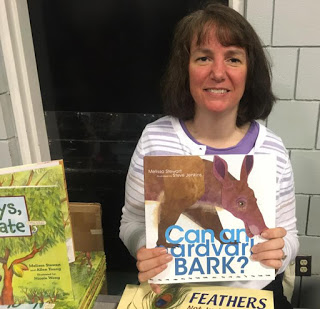 Middle Grade Ninja: "Robert Kent's blog about reading and writing middle grade novels utilizing ninja stealth and skill."
Nonfiction Family Tree: Booklists by Melissa Stewart from Celebrating Science. PEEK: "…there are definitely books that cross categories, and that's a good thing! So why have categories at all? Because as students try to make sense of the wide world of nonfiction, it helps to have general categories that are easy to understand. Then, as children become more sophisticated readers and thinkers, they can explore the exceptions."
Project Mayhem: The Manic Minds of Middle Grade Authors: "We are middle grade writers. We are what we write. We will write anytime, anywhere and for any reason. We write funny, beautiful, cool, creepy and memorable stories. We are kids and we always will be."