This collection of resources focuses on specific communities and identity elements, sometimes using umbrella terms. If a category is not reflected, it's likely because a quality resource(s) has not yet been identitied. Suggestions and feedback are encouraged. Respective #ownvoices are centered. SEE ALSO the Craft of Writing Diverse and Inclusive Books.
African/Black Heritage
Africa Access: "expanding perspectives on Africa, book by book."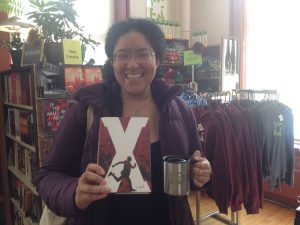 African American Voices in Children's Fiction from the Arrowhead Library System.
African-American Children's Book Project: an interview with Vanesse J. Lloyd-Sgambati by Kelly Starling Lyons at The Brown Bookshelf. PEEK: "The book project develops book tours, creates promotional events, serves as consultant to publishers/authors and corporate entities who are interested in literacy."
Black Threads in Kid's Lit: "exploring African American picture Books and other fanciful topics." CYN NOTE: last updated 2014.
Black Women Kid Lit Illustrators: a listing compiled by Ed Spicer from Mitali Perkins at Mitali's Fire Escape.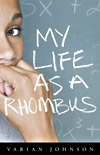 The Brown Bookshelf: authors and illustrators, brought together for the collective goal of showcasing the best and brightest voices with a special emphasis on new authors and books that are "flying under the radar." SEE ALSO Brown Bookshelf Author Feature: Paula Chase-Hyman, Varian Johnson, Don Tate, Kelly Starling Lyons, and Carla Sarratt of The Brown Bookshelf from Cynsations.
The Coretta Scott King Award sponsored by the American Library Association.
Coretta Scott King Book Award-winning Authors, Illustrators, & Books: "a free curricular resource center" from TeachingBooks.net. PEEK: "Hear directly from African American authors and illustrators as they talk about and read from their books" and much more.
Coretta Scott King Book Award Curriculum Resource Center: "…a free, multimedia, online database for educators and families, featuring more than 250 original recordings with the award-winning authors and illustrators, and hundreds of lesson plans…"
The Dark Fantastic: "race and the imagination in children's-YA books, media and fan cultures."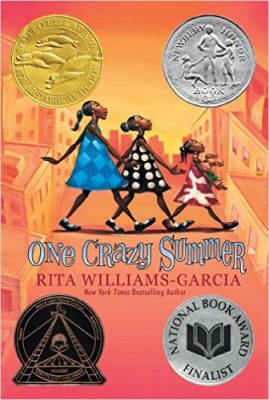 Guest Post: Arnold Adoff and Kacy Cook on Virginia Hamilton: Speeches, Essays, & Conversations from Cynsations.
Just Us Books: Celebrating a 20-Year Legacy: an interview with Cheryl and Wade Hudson by Kelly Starling Lyons from The Brown Bookshelf: United in Story. PEEK: "Founded on the principle of cultural authenticity, Just Us Books has helped pave the way for the diversity in children's books we see today. The black-owned, family-run publisher has sold millions of books and given many black illustrators and authors — including me — their start in the field."
NAACP Image Awards: "…recognized as the Nation's preeminent multi-cultural awards show from an African American point of view."
"Where the Rubber Meets the Road:" African-American Imprints/Publishers by Paula Chase-Hyman from The Brown Bookshelf. PEEK: "If you're looking for children's books for and/or by African American authors here the following are a few places to begin."
Appalachian Heritage
9 Children's Books About Appalachia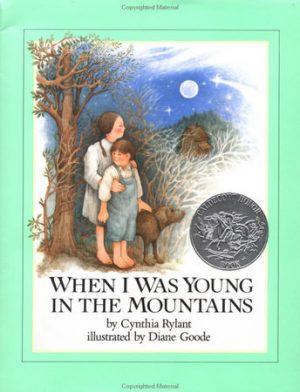 by Brittany Cuenin from Tales of a Bookworm. PEEK: "I grew up in the mountains of Virginia, right in the heart of Appalachian coal country.  Appalachia, the region itself, is mapped from Alabama to upstate New York (following the Appalachian mountains).  [Pronounced App uh lah cha] Within the region there are obviously a variety of cultures, topographies, and types of people; however, Appalachia certainly has its own reputation."
Appalachia from Carol Hurst's Children's Literature Site. PEEK: "…although much of Appalachia is still economically depressed, it is important that students not go away from the study convinced that the entire mountain area is impoverished or that everybody there makes their living in the coal mines."
Appalachian Literature for Children from Special Collections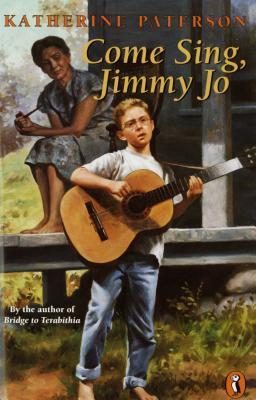 at Belk Library. PEEK: "Appalachian children can benefit by reading books which relate to their mountainous surroundings.  For children of Appalachia, there have been many books published in which Appalachia is the apparent theme, setting, or character origin.  Appalachian children's books are also useful for those outside of the region because they can learn more about Appalachia through a child's eye."
Appalachian Studies Association: "…formed in 1977 by a group of scholars, teachers, and regional activists who believed that shared community has been and will continue to be important to those writing, researching, and teaching about Appalachia."
Arab Heritage
Anna Lindh Foundation: Arab Children's Literature Regional Programme. PEEK: "aims at developing children's literature and promoting reading for pleasure in the MENA (Middle East and North Africa) region, especially in Egypt, Jordan, Syria, Palestine, Lebanon."
Arab American Book Awards from the Arab American National Museum. PEEK: "…a literary program created to honor books written by and about Arab Americans. The program generates greater awareness of Arab American scholarship and writing through an annual award competition and educational outreach."
Children's Literature: Arab/Arab American from Millikkin University.

Scholastic makes inroads into Arabic children's book market by Geraldine Baum from the Los Angeles Times. PEEK: "Scholastic, the world's largest publisher and distributor of children's books, first weeded its list of thousands of titles down to 200 and later 80. They were translated into Arabic, and over the last three years, almost 17 million copies have been shipped from a plant in Missouri to elementary schools across the Middle East and North Africa."
YA Fiction Treads Carefully in the Arab World by Marcia Lynx Qualey from The Guardian. PEEK: "Ever since mass-market Arabic books started rolling off the presses, young adult readers have been a major force in determining what sells. The first YA bestsellers were paperback mysteries that began to appear at the end of the 19th century." SEE ALSO What to Read Now: Arabic Books for Teens by Marcia Qualey from World Literature Today.
Asian & Asian Heritage
AFCC Scholastic Asian Book Award: "…the joint initiative of the National Book Development Council of Singapore (NBDCS) and Scholastic Asia. SABA will recognize children's writers of Asian origin who are taking the experiences of life, spirit, and thinking in different parts of Asia to the world at large. The award also aims to promote the understanding of the Asian experience and its expression in innovative and creative forms."
Asian American Curriculum Projects, Inc. "Our mission is to educate the public about the Asian American experience, fostering cultural awareness, and to educate Asian Americans about their own heritage, installing a sense of pride." Offers quality books related to the following communities: Cambodian, Chinese, Filipino, Hawaiian, Hmong, Indonesian, Japanese, Khmer, Korean, Lao, Samoan, Thai, and Vietnamese.
Asian American Writers Workshop: information on membership, programs, publications, awards, fellowships, people, and more.
Asia for Kids Educational Catalog: a resource for language and culture books, videos, CD-ROMS, crafts, games, dolls, and music. One of the very few commercial sites linked from this one. Excellent resource for Asian American books and more (Ancient Civilization, Adoption, Arabic & Middle EAstern, Bengali, Bilingual Books, Cambodia/Khmer, China, Cinderall stories, Gujarati, Hmong/Laos, India, Indonesia, Japan, Korea, Multicultural/Biethnic, Pacific Islands/Hawaii, Pakistan/Urdu, Philippine, Spanish, Thailand/Thai, Vietnam, and more).
Asian/Pacific Award from Literature from the Asian/Pacific Librarians Association.
A Dozen YA Novels with Asian Guy Protagonists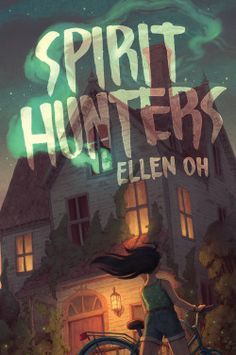 : compiled by Mitali Perkins from Mitali's Fire Escape. PEEK: "I got great suggestions, but didn't include any middle-grade titles, those published before 2007, or novels in which the Asian guy was a sidekick, romantic interest, or one of several protagonists."
Childbook.com: features Chinese Children Books, Video's, Audio and computer CD's, and other materials for libraries, ESL Programs, and government institutions for teaching Chinese Culture and Language with secure online ordering.
Book Dragon: Books for the Multi Culti Reader from the Smithsonian Asian Pacific Center.
Multiracial Asian Children's Books from Multiracial Asian Families.
Talk Story: Sharing Stories, Sharing Culture: a joint project of the American Indian Library Association and the Asian/Pacific Librarians Association.
South Asian & South Asian Heritage
South Asia Book Award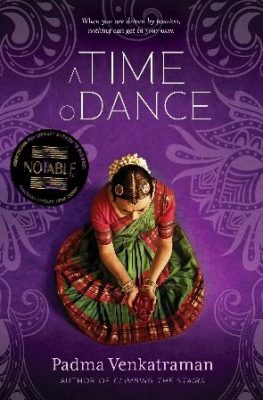 from the South Asia National Outreach Consortium.
South Asian Voices: A Roundtable Discussion from We Need Diverse Books. PEEK: "As an oceanographer, I define Eurasia as one continent (despite cultural differences, if you look at a map of the world, you'll see it really is one contiguous landmass). Asia, to me, includes every country  "East" of the Caspian Sea. However, I was once told, long ago, and I won't say quite how long ago, at an "Asian" student gathering, that I wasn't Asian!" SEE ALSO Part 2.
The New Voices of South Asian Young Adult Literature by Pooja Makhijani from Electric. Lit. PEEK: "Five authors discuss writing about South Asian cultural identity without getting pigeonholed."
Australian/New Zealander
Austrailian Children's Books from the Australian Government. PEEK: "For most of the 1800s Australian colonial children were regarded as British and were expected to read British children's books. But by the late 1800s and early 1900s, children's books were exploring the experience of being Australian. They started to feature self-consciously Australian characters – human and animal."
Children's Book Council of Australia: features Children's Book of the Year Awards, author/illustrator information, Children's Book Week events and exhibitions, and more.
The Lu Rees Archive of Australian Children's Literature: "a collection of resources encouraging the study and research of Australian children's literature. The Archives was established in 1974 and since 1980 has been located within the Library at the University of Canberra in Canberra, Australia. The collection includes 12,000 books including over 800 translations, a large collection of manuscripts and artwork and an extensive collection of research material on Australian children's and young adults authors and illustrators."
Body Type
Fat Girl Reading by Angie Manfredi: "…this site was created to give me a forum to not only discuss trends and topics in library services and literature but to critically review the messages and quality of books and media geared to teenagers that deal with issues of weight and body/size acceptance."
Size Acceptance in YA: "examining bodies, size and shape in YA literature."
Where Are All The Plus-Size Characters in Children's Books? by Marie Southard Ospina from Romper. PEEK: "We never want the cultural fear of fatness to ruin their relationships to food, or to their own bodies, or to the people around them."
Writing Fat Characters by Sarah Hollowell. PEEK: "…when you're a fat girl and every protagonist is slim, it gets to you. You start to get the message that you don't count and don't deserve to have adventures and happy endings. You start to think that your life won't really begin unless you get skinny."
Boys & Men
CYN NOTE: Gender is not a binary. Please scroll for resources under LGTQIAP+.
Of Gender, Growth and Change by Michael M. Guevara from Nerdy Book Club. PEEK: "…I let her change books, but along with letting her change books, I also latched a little more firmly onto the idea of boy books and girl books, which strikes me as odd because I don't do that in any other area of my life."
GREAT BOOKS FOR BOYS: MORE THAN 600 BOOKS FOR BOYS 2 TO 14 by Kathleen Odean (Ballatine, 1998). Annotated listings for raising strong, sensitive sons with a love of quality literature. Although there are a couple of such books on the market, Odean's are particularly outstanding.
The Guy Box by Alex Sanchez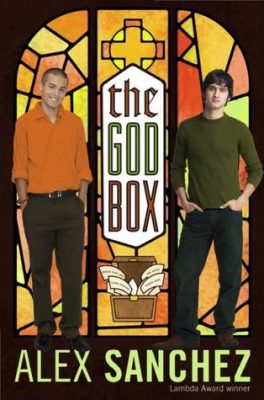 from Cynsations. PEEK: "Whereas we allow girls a wide range of emotional expression, boys are too often given the message that they shouldn't show or feel almost any emotion, whether it be hurt, loneliness, sadness, grief, or even too much joy."
Guys Lit Wire: an ongoing examination of boy-oriented reads from various contributors.
Guys Read: Encouraging Boys to Love Books from NPR.
Guys Read: "to motivate boys to read by connecting them with materials they will want to read, in ways they like to read."
Let's Hear It for the Boy(s)! by Karen Rock from Cynsations. PEEK: "Gender generalizations are perilous at best. While boys' tastes are as eclectic and varied as they are, one universal truth holds true. They seek authors who speak to them through relatable characters, meaningful action, and authenticity."
YA Speculative Fiction "Boy" Books: a bibliography by Leah Cypress from The Enchanted Inkpot.
Biracial/Bicultural/Mixed
Multiracial and Interracial Children's and Young Adult Books from CYALR.
Buddhist
Please make a resource suggestion.
Canadian
CanLit for Kids: Outstanding Recently Published Canadian Children's Books. PEEK: "Our goal is to meet the needs of school libraries by providing recently published, high quality books that are affordable, relevant and reflect upon our Canadian heritage, values and culture."
Christian
The Christian Writing Market: A Place for Beginners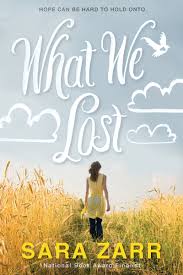 by Marcia Laycock from Writing-World.com.
Triple Crown Awards: "wholesome books for today's kids" from the National Christian School Association.
What About the Catholics? from Liz B at A Chair, A Fireplace, and a Tea Cozy. PEEK: "On the one hand, as a child I assumed every character in a book was like me until I was told differently. Unless there was evidence to the contrary, the characters were Catholic like me. Of course, that's not true. I think some authors perhaps do that deliberately (not mentioning religion at all). So what about the Catholics?"
Writing for the Teen Religious Market by Kathryn Lay from Writing-World.com; emphasis on Christian publications.
European & European Heritage
Greek Children's Literature Page by Dominique Sandis Ph.D. Candidate at the University of the Aegean, Rhodes — Greece. Includes: "Taking a Stroll Through Time Within the Realm of Greek Children's Literature" "Translations and Adaptations of Literary Works for Children in Greece;" "A Small Presentation of Current Trends in Greek Children's Literature Criticism;" "News, Personal Commentary and Useful Information;" "Selective Bibliography of Greek Children's Literature Criticism Texts" and "New Publications."
Gender Matters? Swedish Picture Books and Gender Identity by Laura Reiko Simeon from Lee & Low. PEEK: "What have largely been missing from English-language picture books are deliberately gender-ambiguous characters that are neither being bullied nor defiant. They just are."
Tearing Down Walls: The Integrated World of Swedish Picture Books by Laura Reiko Simeon from Lee & Low. PEEK: "There is a firm belief in Sweden that the problem in stories must be about something other than differences."
Genders (All)(SEE ALSO Boys & Men, Girls & Women, LGBTQIA)
Gender Matters? Swedish Picture Books and Gender Identity by Laura Reiko Simeon from Lee & Low. PEEK: "What have largely been missing from English-language picture books are deliberately gender-ambiguous characters that are neither being bullied nor defiant. They just are."
Girls & Women
CYN NOTE: Gender is not a binary. Please scroll for resources under LGTQIAP+.
Amelia Bloomer Project from the Feminist Task Force of the Social Responsibilities Round Table of the American Library Association.
Complications of Gender in the World of Children's Books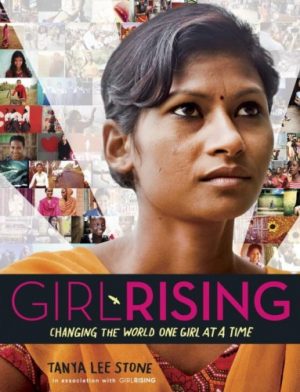 by Uma Krishnaswami from Women Doing Literary Things. PEEK: "No one talks about girls who don't read. Presumably there are some. Why are we not in a stew about them? And why does everyone talk about boys who don't read as if they were representative of all boys?"
GREAT BOOKS FOR GIRLS: MORE THAN 600 RECOMMENDED BOOKS FOR GIRLS AGES 3-14 by Kathleen Odean, Chair of the 2002 Newbery Award Committee (Ballantine, 2002). Annotated listings for raising strong, thoughtful daughters with a love of quality literature. HIGHLY RECOMMENDED.
What a Girl Wants #4: The girl vs the woman (when it comes to reading) from Chasing Ray. PEEK: "…if YA did not exist would teens still be getting the best reading experience?" From Sara Ryan: "I think the YA authors who nail teen girls' voices credibly–and part of that is recognizing that a monolithic Teen Girl Voice does not exist–respect girls and their lives in a way that authors of adult books with teen girl characters often don't."
Hispanic & Latino
Américas Award for Children's and Young Adult Literature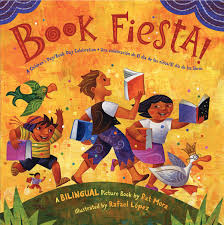 from The Consortium of Latin American Studies Programs (CLASP) at the Center for Latin America, University of Wisconsin-Milwaukee: lists criteria and past winners.
Colorin Colorado: "a bilingual site for educators and families of English language learners."
Gateway Books: Getting Latino Kids Excited About Learning by Tim Wadham from School Library Journal. PEEK: "The central message of the session was that there is no excuse to say, as has been intimated recently in media venues such as NPR and the New York Times, that there are very few books out there for Latino kids. They are out there; you simply have to look for them."
Latinx in Kidlit: "Exploring the world of Latinx YA, MG, and children's literature."
Libro por libro: Kid-approved Themes for Spanish and Bilingual Storytimes by Tim Wadham from School Library Journal. PEEK: "Here are a few themed storytime ideas for use in school and public libraries, complete with rhymes, finger plays, and craft activities."
The Pura Belpré Award co-sponsored by the Association for Library Service to Children (ALSC), a division of the American Library Association (ALA) and the National Association to Promote Library Services to the Spanish Speaking (REFORMA), an ALA Affiliate.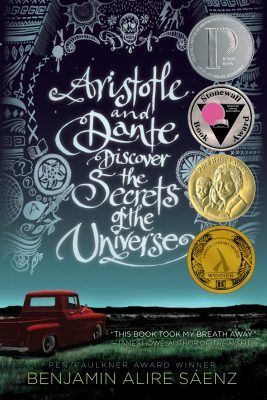 PICTURE BOOKS BY LATINO WRITERS: A GUIDE FOR LIBRARIANS, TEACHERS,PARENTS, AND STUDENTS by Sherry York (Linworth, 2002). This informative guide focuses on picture books of original stories (not translations or retellings) by U.S. Latino writers that are set in the U.S. and currently in print (English or bilingual formats). Includes: a chapter on The Need for Authentic Latino Literature; extensively annotated bibliography; author biographies; and more. HIGHLY RECOMMENDED.
RECOMMENDED BOOKS IN SPANISH FOR CHILDREN AND YOUNG ADULTS: 1996 THROUGH 1999 by Isabel Schon, director of the Center for the Study of Books in Spanish for Children and Adolescents at California State University, San Marcos (Scarecrow Press, 2000).
Tomás Rivera Mexican American Children's Book Award from Texas State University. Includes listing of nominees, award winners, award information, and more.
Vamos a Leer: "teaching Latin America through literacy."
Where are the Latinix by Melanie Kross, Miriam G. Martinez, and Nancy J. Johnson from The Bilingual  Review/La Revista Billingue. PEEK: "This content analysis of Caldecott books from 1938 to 2015 focused on the ethnicities of the books' illustrators and authors, as well as the ethnicity of the human main characters. …we found that most of the Latinx authors and illustrators did not create stories about their own cultures while many the Latinx main characters were created by authors and illustrators from other cultures."
Writing Bilingual Books by Elizabeth O. Dulemba from Cynsations.
Immigrants & Refugees
Interview: Author Latisha Redding on Immigration, Grief, and The Healing Power of Art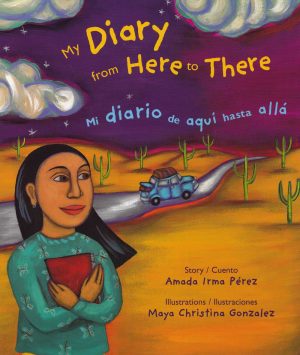 from Lee & Low Books.
Interview with Dr. Rene Saldana Jr. from Houston Public Media (on including the story of unaccompanied minors in his middle grade mystery).
Reading, Writing and Refugees by Alexandra Alter from The New York Times (Aug. 2017). Highlights forthcoming children's-YA books.
Crossing Borders by Reyna Grande from Latinxs in Kid Lit.
Finding Home: Five Middle Grade Novels about Immigration by Maria Burel from BNKids Blog.
Jewish
forwordsbooks
from Kathy Bloomfield. "From the very beginning, forwordsbooks has always focused on bringing the best in Jewish children's literature to the school's we serve. But we have also had another, rather unique niche, in the types of books we have tried to deliver to our core audience. In addition to the best in Jewish children's literature, we also look for secular books with Jewish values content."
The Holocaust and Children's Literature from Carol Hurt's Children's Literature Web Site.
Holocaust Children's Literature: Searchable Database and Resources by Barbara Krasner from The Whole Megillah. PEEK: "…aims to inventory Holocaust children's literature published in the United States and Canada since 2002 through a searchable database. You'll be able to query by author, title, publisher, year of publication, genre, geography, and category."
Host a Jewish Book Author
: lists Jewish book authors worldwide, searchable by name, location, or genre. Each listing includes the author's city, book titles (up to four), lecture topics, areas of travel, along with contact information. CYN NOTE: a clearing house for JCCs, Federations, synagogues, book clubs, libraries, bookstores, and others who want to arrange visits and signings with authors. Authors themselves decide on the contact information to be listed on the site.
Jewish Children's Books by Marjorie Ingall from Tablet.
Passover Books by Jennifer Schultz at The Kiddosphere. PEEK: "My favorite type of holiday books for children are the ones that are all-inclusive; they make both the observer and non-observer welcome. Holiday books for children can easily fall into the trap of making the observers of that holiday 'Other' and exotic."
P.J. Library: "sends free, award-winning books that celebrate Jewish values and culture to families with children 6 months through 8 years old."
The Sidney Taylor Book Award from the Association of Jewish Libraries.
The Whole Megillah: The Writer's Resource for Jewish-themed Children's Books: from Barbara Krasner "to provide writers of Jewish-themed content for young readers a helpful resource. This blog will contain entries about: Jewish history; book reviews; interviews with and guest blogs by authors, editors, agents, and librarians; event news; research information, e.g., Jewish museums and archives."
LGBTQIAP+
100 Must-Read LGBTQIA YA Books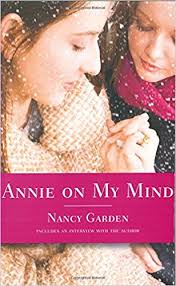 by Casey Stepaniuk from Book Riot. PEEK: "For transparency's sake, on this list there are: 32 books with lesbian characters, 33 books with bisexual+ characters, 30 with gay characters, 17 with trans characters, 5 with intersex characters, and 4 with asexual characters (yes, I know that doesn't add up to 100 because some of the books have more than one LGBTQIA character in them!)."
Julie Anne Peters on LGBTQ and Controversial YA Literature from Adventures in YA and Children's Publishing. PEEK: "Feeling that you're normal, and that you have a community that loves and embraces you for who you are, provides the kind of emotional well-being that we all need to survive and thrive."
Gay YA: GLBT Characters & Pairings in YA Fiction: "a forum, blog, and fansite dedicated to everything gay in YA!"
Great Gay Teen Books Recommended by author Alex Sanchez.
I'm Here. I'm Queer. What the Hell Do I Read? "The Place to find out about Young Adult fiction books with Gay, Lesbian, Bisexual, Transgender, Queer and Questioning characters and themes…and other cool stuff from Lee Wind, Teen Action Fantasy author."
Inclusion from Arthur A. Levine's Blog. PEEK: "…the Lambda Literary Foundation has changed the rules for its literary award, so that it is granted to an author who identifies as LBGT, rather than a book that portrays the LGBT experience…" CYN NOTE: includes thoughtful discussion in the comments from youth literature professionals with varying opinions.
Lambda Literary Awards: "…identify and celebrate the best lesbian, gay, bisexual and transgender books of the year and affirm that LGBTQ stories are part of the literature of the world."
LGBTQ Diversity: Building a Collection for Independent Readers from School Library Journals. PEEK: "Kids must be given opportunities to explore literature from multiple points of view, yet it's sometimes challenging to meet this need, especially for students in grades 3 to 5. We've identified dozens of recommended titles in the hopes of spreading the word about what books are available for this age group."
LGBTQ Reads: "dedicated to promoting curated LGBTQIAP+ literature for all ages, run by author and blogger Dahlia Adler."
LGBTQ YA by the Numbers 2015-2016 from Malinda Lo. PEEK: "I'm primarily interested in tracking YA books published by mainstream publishers. By 'mainstream' I mean the Big Five publishers (Hachette, HarperCollins, Macmillan, Penguin Random House, and Simon and Schuster); major publishers Disney Book Group, Houghton Mifflin Harcourt, and Scholastic; and general interest publishers that do not focus on LGBT books."
LGBTQ YA in 2016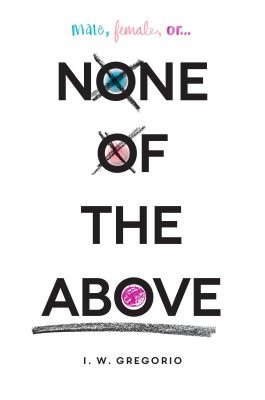 by Amy Rose Capetta from Cynsations. PEEK: "We will need YA books more than ever, as a source of catharsis and beauty, of comfort and resistance. This moment is more than just a trend in publishing–it's a rare and necessary chance for LGBTQ people to share their truth with each other, and the rest of the world."
Looking for Queer Girls on the Shelves by E.M. Kokie from The Horn Book. PEEK: "Compared to novels for young people featuring male queer characters, it has felt like novels featuring queer girls have lagged behind somewhat, often stuck in the tragedy and sadness of queerness. But the last two years, especially, have seen a bit of a girls-loving-girls boom in young people's literature…"
Queer Books for Teens: "…a resource for anyone who wants to find, read, recommend or purchase Young Adult literature with significant LGBTQ content published between 2000 and 2017. Additionally, since there are as many different intersections of queer identities as their are queer people, this website can be searched in a multitude of ways and across a host of identities."
Rainbow Book Award List – GLBTQ Books for Children & Teens: from the American Library Association.
Stonewall Book Awards from GLBTRT: A Round Table of the American Library Association.
Why We Should Include GLBTQ Characters and Themes in our Writing and Illustrating by Lee Wind from I'm Here. I'm Queer. What the Hell Do I Read? PEEK: "You certainly don't need to be GLBTQ to write a GLBTQ character – any more than you need to be male to write about boy characters."
Muslim

Children's Books with Muslim and Related Cultural Themes from Rukhsana Khan. Categories include contemporary picture books, contemporary novels and short story collections, folktales, nonfiction, and other resources for educators.
Bibliography of Recommended Books with Islamic Themes or Muslim Characters from Asma Mobin-Uddin.
Islam in the Classroom from School Library Journal. PEEK: "Islam proved a tough subject for Coco Huguet when she went looking for resources to use with a fifth-grade global history class at the Hewitt School five years ago. "I looked all over the Internet for teaching material on [Islam] and couldn't find anything," says the English and history teacher at the all-girls school on New York's Upper East Side. 'Up until a few years ago, there was very little, especially for younger kids.'"
Native North American/American Indian/First Nations/Indigeneous
Home & Classroom Teaching: Native American Children's-Teens' Books & Educational Resources compiled by Cynthia Leitich Smith from Cynsations. Peek: "With tremendous appreciation of all the teachers and child-caregivers who're navigating this difficult time of social isolating, I have assembled a list of Native children's and young adult (teen) books along with supplemental educational and/or entertaining resources."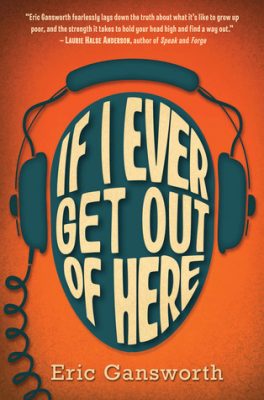 American Indian Youth Literature Award from the American Indian Library Association. PEEK: "presented every two years. The awards were established as a way to identify and honor the very best writing and illustrations by and about American Indians. Books selected to receive the award will present American Indians in the fullness of their humanity in the present and past contexts."
American Indians in Children's Literature from Debbie Reese. PEEK: "…provides critical perspectives and analysis of indigenous peoples in children's and young adult books, the school curriculum, popular culture, and society. Scroll down for links to book reviews, Native media, and more."
American Indian Perspectives on Thanksgiving from Debbie Reese at American Indians in Children's Literature.
Critical Bibliography on North American Indians for K-12 from the Anthropology Outreach Office at the Smithsonian Institution.
Four Native YA Authors on Their Message for Teens by Alia Jones from School Library Journal. CYN NOTE: Interview features Joseph Bruchac, Eric Gansworth, Dawn Quigley and Cynthia Leitich Smith. Article is free, but requires email registration to view.
Fullness of Humanity: Native Americans in Youth Literature by Anne Price from Women Write About Comics.
How to Tell the Difference: A Guide for Evaluating Anti-Indian Bias in Children's Books,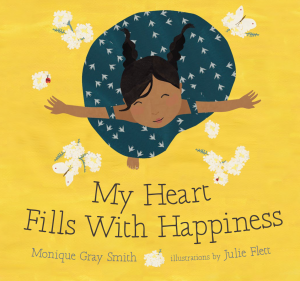 adapted from Oyate.
Indigenous #Kidlitwomen by Debbie Reese from American Indians in Children's Literature.
"A Different Drum: Native American Writing" by Cynthia Leitich Smith, "Field Notes," (The Horn Book Magazine, July 2002)(p.407). A discussion of the value of vulnerability of Native American writing styles in the mainstream market.
Honoring Alaska's Indigenous Literature from Alaska Native Knowledge Network at the University of Alaska Fairbanks.
Native American Spirituality in Children's Books by Debby Dahl Edwardson from Through the Tollbooth. PEEK: "The question you, as a non-Native writer, should ask yourself is this: why don't Native writers put overt references to Native religion, spirituality and worship in their books? Take a minute to think about it. This is important."
Native Voices: Sharing Stories and Talking Back from We Need Diverse Books. PEEK: "I'm hopeful—in part because of voices like those I'm welcoming to this circle today, in part because I've seen Native and non-Indian children embrace contemporary Native characters and historical ones who're depicted as three-dimensional human beings." SEE ALSO Part 2.
Oyate
: a Native organization emphasizing the need for accuracy and respect in historical and contemporary depictions of Native peoples as well as an appreciation of stories written, told, and illustrated by Native people.
Resources and Kid Lit About American Indians from School Library Journal. PEEK: "At a conference held at the University of Wisconsin's Cooperative Children's Book Center in the early 1990s, James Ransome was asked why he had not illustrated any books with American Indian characters. His response, in short, was something to the effect of, 'I haven't held their babies.'"
Some Truths But Lots of Lies: Indigenous People in Children's Literature: video of a lecture by scholar Debbie Reese from ASU Libraries and Information.
Talk Story: Sharing Stories, Sharing Culture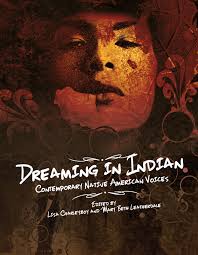 : a joint project of the American Indian Library Association and the Asian/Pacific Librarians Association.
Teacher and Librarian Resources on Native American Children's and Young Adult Boooks by Cynthia Leitich Smith from CYALR.
Writing, Tonto and the Wise-Cracking Minority Sidekick Who's First to Die by Cynthia Leitich Smith from Cynsations.
Wordcraft Circle of Native Writers and Storytellers: "…to ensure the voices of Native and indigenous writers and storytellers — past, present, and future — are heard throughout the world."
Ransome, Reese & Writing about Native People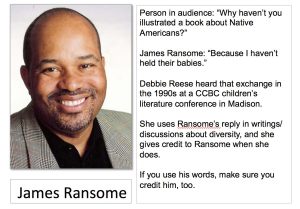 People with Disabilities
HAPPY EVER AFTERS: A STORYBOOK GUIDE TO TEACHING CHILDREN ABOUT DISABILITY by Kathy Sanders (Trentham Books, 2000). Overview of related issues includes annotated bibliography of suggested titles and discussion prompts. Available in paperback.
Addressing Intended Audience in YA Novels About Mental Illness by Katherine Locke from School Library Journal.
Creating Characters with Disabilities Who Are NOT Stereotypes by Carrie Jones from Through the Tollbooth. PEEK: "Writers can and should incorporate characters with epilepsy and disabilities into children's fiction and they can do it without perpetuating negative biases against people with disabilities. To do so, authors must be aware of the stereotypes, write against the stereotypes, and create well-rounded characters."
Disability in Kidlit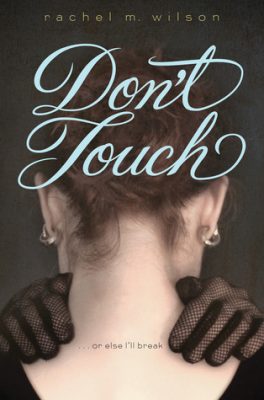 : "dedicated to discussing the portrayal of disability in middle grade and young adult literature."
Dolly Gray Award recognizes books offering positive depictions of children with developmental disabilities.
Scheider Family Book Award from the American Library Association "for a book that embodies an artistic expression of the disability experience for child and adolescent audiences."
Wheelchair Users in Fiction: Examing the Single Narrative by Kayla Whaley from Disability in Kidlit.
Why the Publishing Industry Can't Get Disability Right by Alaina Leary from The Establishment.
Socio-Economics/Poverty
Poverty in YA Literature by Tara from The LIbrarian Who Doesn't Say Shhh! PEEK: "This post will look at how socioeconomic status, and poverty in particular, is represented in popular novels from the past five years." PEEK: Published in 2015.
Socio-economic Class in Contemporary YA Lit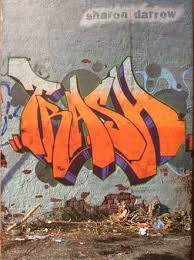 by Faythe Arredondo from Stacked. PEEK: "You don't read about characters who have a place to live and food to eat, but "don't have the extras." As I listened to them talk, my soul hurt. Here are three teens that know they are doing okay in life, but society would look at them with pity."
Socio-economic Diversity in YA Lit by Karen Jensen from School Library Journal. PEEK: "I remember sitting in sophomore English and hating Holden Caufield."