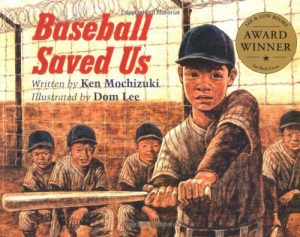 This bibliography features Japanese heritage literature for children and young adults. The intent is not to be comprehensive but rather to highlight.
BASEBALL SAVED US by Ken Mochizuki, illustrated by Dom Lee (Lee & Low, 1993). Successful both as a story within the Internment experience and as a sports story. A stand-out, must-read for anyone interested in this experience in American history. Ages 4-up.
THE BRACELET by Yoshiko Uchida, illustrated by Joanna Yardley (Philomel, 1993). Emi must leave both her home and her best friend Laurie because her family is being moved to an internment camp. Laurie gives Emi a bracelet, so that Emi can look at it and remember their friendship. When Emi loses the bracelet, she fears she'll forget her friend. Ages 5-up.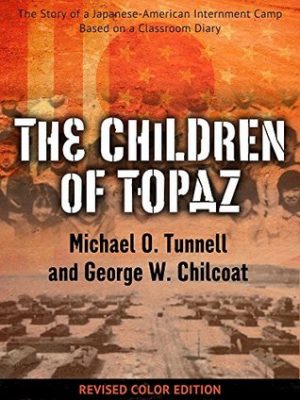 THE CHILDREN OF TOPAZ: THE STORY OF THE JAPANESE-AMERICAN INTERNMENT CAMP by Michael O. Tunnell and George W. Chilcoat (Holiday House, 1996). This nonfiction book was based on a diary kept by Miss Yamauchi's third-grade class at the relocation center. Ages 8-up.
FAREWELL TO MANZANAR by Jeanne Wakatsuki Houston and James D. Houston (Bantam, 1974). The true story of Wakatsuki's own experience as a child growing up at Manzanar. Vivid in its use of detail. Ages 12-up.
FLOWERS FROM MARIKO by Rick Noguchi and Deneen Jenks, illustrated by Michelle Reiko Kumata (Lee and Low, 2001). After World War II, Mariko and her family can leave the internment camp. But what how much has been lost since they left home, and how will they ever rebuild again? Ages 4-up.
I AM AN AMERICAN: A TRUE STORY OF JAPANESE INTERNMENT by Jerry Stanley (Crown, 1994). At the same time personal and broad based, this nonfiction book for young adults follows the experiences of a high school senior named Shi Nomura and weaves in the history that impacted his life and that of so many others. Ages 14-up.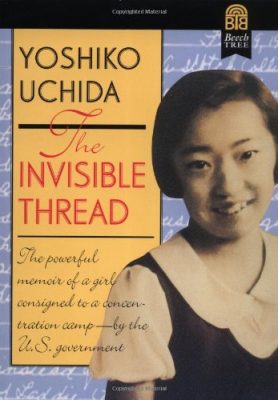 THE INVISIBLE THREAD: AN AUTOBIOGRAPHY by Yoshiko Uchida (Beech Tree, 1995). The author describes her experiences growing up as a Nisei in Berkeley and her family's internment in Nevada. Ages 9-up.
THE MOON BRIDGE by Marcia Savin (Paper, Scholastic, 1995). A friendship between Ruthie Fox and Mitzi Fujimoto is tested by anti-Japanese-American prejudice, especially when Mitzi's family is sent to an interment camp. Ages 9-up.

SO FAR FROM THE SEA by Eve Bunting and illustrated by Chris Soentpiet (Clarion, 1998). Laura Iwasaki and her family visit her grandfather's grave at Manzanar for the last time and revisit that experience in their family history. Ages 5-up.