By children's-YA author Greg Leitich Smith (Japanese-German American)
In early 2018, I'm updating the Asian Heritge in Children's and Young Adult pages.Most nationalities/national origins are not represented with break-out bibliographies because of scant reflective publication when the site was launched in the 1990s. Check the resources page for broader representation.
The field of Asian heritage children's and young adult literature includes many wonderful books. Books featuring characters of Japanese, Chinese, and Korean heritage — while still limited in number — are more prevalent than those reflecting any other Asian or Asian diaspora community, though South Asian heritage titles are on the rise. We hope to see more quality books reflecting the diversity of Asian heritage, voices and visions in the future.
Highlighted Books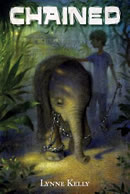 CHAINED by Lynne Kelly (FSG, 2012). Ten-year-old Hastin takes a job with a circus owner in order to pay off his sister's hospital bill.  His job — to care for the baby elephant Nandita — is made more difficult by the cruel elephant trainer and the circus owner.  He contemplates running away with her, but where can a ten-year-old boy go to hide out with an elephant? Chained offers a thought-provoking look at elephants and how how captive elephants are sometimes treated, as well as a compelling protagonist and poignant coming-of-age story. Ages 8-up. Recommendation by Greg Leitich Smith.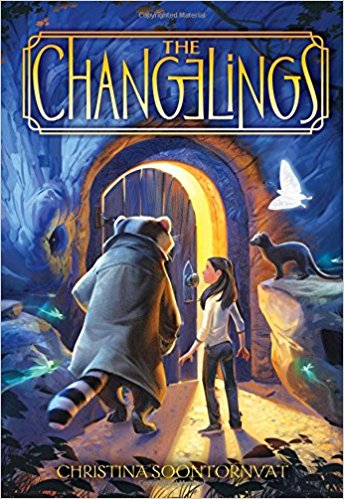 THE CHANGELINGS by Christina Soontornvat (Sourcebooks Jabberwocky, 2016).  Izzy's wish for something interesting to happen becomes all too real when her younger sister Hen is lured into the woods by mysterious music. When Izzy follows, she finds herself in the land of Faerie, and it's up to her to bring her sister home. But even with the assistance of a band of Changelings, she just might be in over her head.  Thoroughly fun, with engaging characters, and a well-developed fantasy construct. Ages 9-up. Recommendation by Greg Leitich Smith.
DUMPLING SOUP by Jama Kim Rattigan, illustrated by Lillian Hsu-Flanders (Little, Brown, 1992). Marisa enjoys preparing dumplings with her Chinese, Japanese, Korean, haole (white) family in celebration of the New Year. Ages 4-up.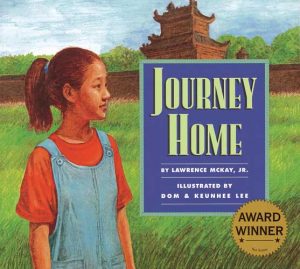 JOURNEY HOME by Lawrence McKay, Jr., illustrated by Dom & Keunhee Lee (Lee & Low, 1998). Mai accompanies her mother on a journey from the U.S. to Vietnam to search for her mother's birth family. Their only clue is the kite Mai's mother has had since she first came to the U.S. and was adopted by a white family. Ages 5-up.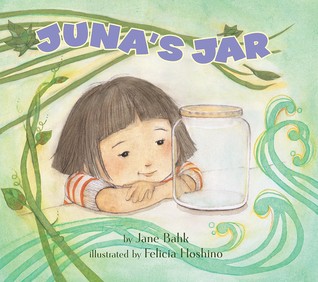 JUNA'S JAR by Jane Bahk, illustrated by Felicia Hoshino (Lee & Low, 2016). Juna and her best friend Hector use her empty kimchi jars to collect rocks and bugs. But when Hector moves away, she has no one to play with. But then, she starts to use the jar on her own…JUNA'S JAR offers lovely illustrations in a sweet celebration of imagination. Ages 5-up. Recommendation by Greg Leitich Smith.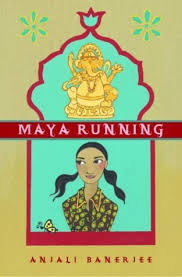 MAYA RUNNING by Anjali Banerjee (Wendy Lamb, 2005). It's 1978, and Indian-born Maya is the only middle-schooler with brown skin in her small Manitoba town. A bully taunts her, Maya's ultra-Indian cousin Pinky attracts Maya's boyfriend, and Maya's embarrassing parents want to move to California! Maybe the Hindu elephant god, Ganesh, can make all her wishes come true. But is that what she really wants? Ages 10-up.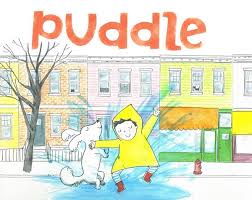 PUDDLE by Hyewon Yum (FSG, 2016). It's a rainy day and an unnamed little boy can't play soccer, ride his bike, or go to the playground. But when his mother introduces him to drawing, they draw a rainy day. And he discovers all the things you can do on a rainy day. Including jump in a puddle…A lovely homage to creativity. Ages 4-up. Recommendation by Greg Leitich Smith.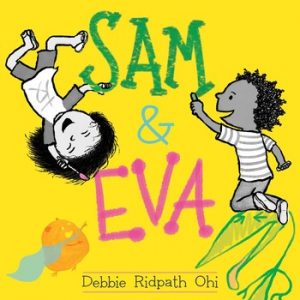 SAM AND EVA by Debbie Ridpath Ohi (Simon & Schuster, 2017). Sam wants to draw, but doesn't want to draw with Eva. This leads to an awesome battle of the crayons (velociraptors!) until they realize it's more fun to draw together. Maybe…SAM AND EVA is fun and hilarious as the illustrations grow increasingly out of control. Ages 5-up. Recommendation by Greg Leitich Smith.
A SUITCASE OF SEAWEED AND OTHER POEMS by Janet S. Wong (McElderry, 1996). Drawing on her Chinese, Korean, and American backgrounds, Wong offers an insightful, sometimes poignant, sometimes funny voice to children's poetry. Free verse. Ages 10-up.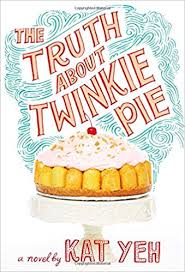 THE TRUTH ABOUT TWINKIE PIE by Kat Yeh (Little, Brown, 2015).  Twelve-year-old GiGi has moved with her sister Didi from a trailer park in South Carolina to a swanky new town in Long Island. Even though they won a million dollars in a cooking contest, Didi insists on keeping her job as a beautician and living in a tiny one-bedroom apartment above the salon where she works.  And Gigi of course, will have to work extra hard to keep getting straight A's at her new, exclusive prep school. Gigi would like to make friends and fit in, though, which isn't easy among the rich kids.  Worse, she finds that her sister has been keeping secrets about their mother…An elegant and heartfelt story about discovering who you are and where you fit in. Complete with recipes for Twinkie pie. Ages 10-up. Recommendation by Greg Leitich Smith.