This bibliography is drawn from books published between 1995 and 2020. SEE ALSO Children's Picture Books, Titles M-Z. Our intent is to highlight our own books along with additional titles our readers may enjoy. While some award-winners and bestsellers are included, part of the goal is to feature underappreciated gems. For more recent titles, visit Cynsations.
ALL THE WORLD by Liz Garton Scanlon, illustrated by Marla Frazee (Beach Lane, 2009). Following a circle of family and friends through the course of a day, this book affirms the importance of all things great and small, from the tiniest shell on the beach, to warm family connections, to the widest sunset sky.  Ages 3-up. More on this title and author from Cynsations. Compiled from promotional materials.

AMAZING FACES by Lee Bennett Hopkins, illustrated by Chris Soentpiet (Lee & Low, 2010). In this lovely picture book anthology, Hopkins brings together sixteen poets and poems about brief flashes of time and instantaneous emotions resulting therefrom. Soentpiet's elegant illustrations evoke the feelings of the poems via environmental detail and the expressions on the people's faces. The collection includes poems by Rebecca Kai Dotlich, Kam Mak, Carole Boston Weatherford, Jane Medina, Nikki Grimes, Jude Mandell, Jane Yolen, Tom Robert Shields, Pat Mora, Janet S. Wong, Lee Bennett Hopkins, Prince Redcloud, Mary E. Cronin, Joseph Bruchac, J. Patrick Lewis, and Langston Hughes. Ages 4-up. Recommendation by Greg Leitich Smith.
AN EGG IS QUIET by Dianna Hutts Aston, illustrated by Sylvia Long (Chronicle, 2006). Lyrical, informative language combine with magnificent illustrations to introduce children of all ages to the world of eggs. Perfect for lap reading and classroom discussions. Ages 4-up. Read The Story Behind The Story from Dianna Hutts Aston and Sylvia Long. Companion books include A ROCK IS LIVELY (2012), A SEED IS SLEEPY (2014), A NEST IS NOISY (2015), A BUTTERFLY IS PATIENT (2015), A BEETLE IS SHY (2016).
AT THE BEACH by Huy Voun Lee (Henry Holt, 1994). Xiao Ming learns to write Chinese (Mandarin) by writing in the sand and comparing the characters to various sights around her. An American Bookseller Pick of the Lists. Ages 4-up.
BABY BORN by Anastasia Suen, illustrated by Chih-Wei Chang (Lee & Low, 1999). Sparse, poetic, and sweet, this interactive, lift-the-flap book is a perfect choice for littlest readers and a wonderful gift for new parents and expectant "big" brothers and sisters. All ages.
THE BABY GOES BEEP by Rebecca O'Connell, illustrated by Ken Wilson-Max (Roaring Brook, 2003). Big, fun, simple and colorful drawings by Wilson-Max accompany this super, basic text documenting Baby's daily activities through the sounds those activities make. This text/story may help little ones link the sound of "LALALALA" to the word symbol LALALALA. Ages 1-up. Recommendation by Lindsey Lane.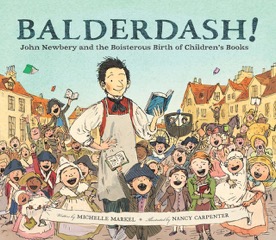 BALDERDASH!: JOHN NEWBERY AND THE BOISTEROUS BIRTH OF CHILDREN'S BOOKS by Michelle Markel, illustrated by Nancy Carpenter (Chronicle, 2017). This rollicking and fascinating picture book biography chronicles the life of the first pioneer of children's books—John Newbery himself. While most children's books in the 18th century contained lessons and rules, John Newbery imagined them overflowing with entertaining stories, science, and games. He believed that every book should be made for the reader's enjoyment. Newbery—for whom the prestigious Newbery Medal is named—became a celebrated author and publisher, changing the world of children's books forever. Ages 4-up. More on this title from Cynsations.  Compiled from promotional materials.
BAYOU LULLABY by Kathi Appelt, illustrated by Neil Waldman (Morrow, 1995). In a strong Cajun voice, the author sings listeners to sleep on the banks of the bayou. Ages 3-up. Read The Story Behind The Story from Kathi Appelt.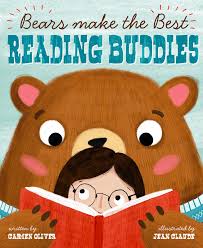 BEARS MAKE THE BEST READING BUDDIES by Carmen Oliver, illustrated by Jean Claude (Capstone, 2016). All the students in the class are assigned reading buddies. Except for Adelaide. She already has one. A bear! And Adelaide is quite persuasive as she explains to her language arts teacher, Mrs. Fitz-Pea, and the reader, that bears really do make the best reading buddies. They sniff out good books. Their claws are just right for turning pages. And the bear looks rather friendly (and studious) in these crayon-bright, contemporary illustrations, making this picture book perfect for every collection. Ages 4-up years. More on this title from Cynsations. Compiled from promotional materials.
BENTLY & EGG by William Joyce (HarperCollins, 1992). Bently the frog proves himself a first-rate artist and an even better baby-sitter. Or duckling sitter, that is. At once funny and touching; a great read-aloud. Beautifully illustrated. Ages 4-up.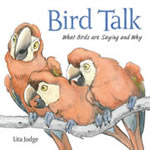 BIRD TALK: WHAT BIRDS ARE SAYING AND WHY by Lita Judge (Flash Point/Roaring Brook, 2012). This elegant forty-eight page picture book presents an introduction to the myriad ways in which birds (avian dinosaurs) communicate: vocalizing, strutting, fighting, etc. Drawings are realistic and the text spare yet informative. An afterword provides additional context on birds both familiar and unfamiliar. Ages 6-up. Recommendation by Greg Leitich Smith.
BLACKBERRY BOOTIES by Tricia Gardella, illustrated by Glo Coalson (Orchard, 2000). It's blackberry season, and Mikki Jo is determined to create a present for her baby cousin. A charming family story that would make a good gift itself! Ages 4-up.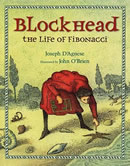 BLOCKHEAD: THE LIFE OF FIBONACCI by Joseph D'Agnese, illustrated by John O'Brien (Henry Holt, 2010). This fun and highly-fictionalized account of the life Fibonacci ranges from a childhood in which he had difficulties in school through an adulthood of travels and curiosity. Both text and pictures are lively and provide an entertaining tale of how Fibonacci (may have) discovered the sequence that bears his name. Ages 6-up. Recommendation by Greg Leitich Smith.

A BOOK ABOUT COLOR by Mark Gonyea (Henry Holt, 2010). Beginning with illustrations of six "houses," graphic artist Mark Gonyea introduces readers to the primary and secondary colors, their uses and "feel," and their properties. A BOOK ABOUT COLOR is elegantly simple, straightforward, bright, informative, and thoroughly enjoyable. Ages 8-up. Recommendation by Greg Leitich Smith.

BONE DOG by Eric Rohmann (Roaring Brook, 2011). Ella, a dog, makes a promise to Gus, a boy, to be with him always. So, on Halloween, when Gus finds himself attacked by a bunch of skeletons, Ella, now a skeleton dog, appears and brings with her a pack of friends… With whimsical illustrations and tall-tale vibe, BONE DOG provides a perfect and satisfying treat for Halloween. Ages 4-up. Recommendation by Greg Leitich Smith.
BORN TO BE GIANTS: HOW BABY DINOSAURS GREW TO RULE THE WORLD by Lita Judge (Roaring Brook, 2010), is a 48-page picture book exploring how dinosaurs started out so small and grew so big. Text is straightforward and clear, and the illustrations are rich, detailed, and, occasionally, cute, but not cutesy (because all baby animals are cute, including dinosaurs.). Of particular interest are the juxtapositions of the prehistoric creatures with contemporary "counterparts," illustrating conjectured behavior. An excellent introduction to the science of juvenile dinosaurs. Ages 4-up. Recommendation by Greg Leitich Smith.
THE BUG CEMETERY by Frances Hill, illustrated by Vera Rosenberry (Henry Holt, 2002). A boy and his sister bury a ladybug with honors, and soon other neighborhood kids bring deceased insects to the bug cemetery, too. But after the more heartfelt loss of a pet, it becomes clear that "funerals aren't any fun when they're for someone you love." With a final, hopeful nod to the circle of life, this very gentle book is an age-appropriate introduction to death that insightfully captures young children's related fascination as well as their more tender emotions and questions. Ages 4-up.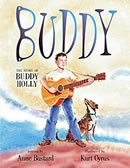 BUDDY: THE STORY OF BUDDY HOLLY by Anne Bustard, illustrated by Kurt Cyrus (Paula Wiseman, 2005). A picture book biography of a music icon whose persistence led him to change rock 'n roll forever. Ages 4-up. Read The Story Behind The Story from Anne Bustard.
A CASTLE ON VIOLA STREET by Dyanne DiSalvo (HarperCollins, 2001). This hopeful picture book tells the story of Andy, whose family of five lives in a small, run-down apartment. One day, he notices a flier that says "You Too Can Own A Home," and then a dream comes true with the help of community action. Includes a forward "About Housing Organizations" by Millard Fuller, Founder and President of Habitat for Humanity. Ages 4-up.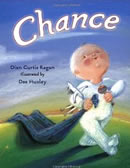 CHANCE by Dian Curtis Regan, illustrated by Dee Huxley (Philomel, 2003). Feeling right cranky 'bout gooky mush, guitar pluckin', and the slobbery dog, newborn Chance packs up his blankey, horsey, rattle and leaves. Chance is off on a series of wild adventures. This original, laugh-out-loud funny story is two parts tall tale and the rest all heart. A celebration of leaving home to find it, brought to fold by Regan's crackling grand prose and Huxley action and emotion-packed illustrations. Ages 4-up.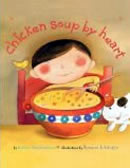 CHICKEN SOUP BY HEART by Esther Hershenhorn, illustrated by Roseanne Litzinger (Simon & Schuster, 2002). When Rudie Dinkins hears that his after-school sitter, Mrs. Gittel, has the flu, he knows that cooking up some chicken soup is just the thing to do. This warm picture book, with its emphasis on friendship and reciprocity, is guaranteed to make any reader feel absolutely wonderful. (Recipes included). Ages 4-up.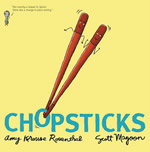 CHOPSTICKS by Amy Krouse Rosenthal, illustrated by Scott Magoon (Hyperion, 2012). The Chopsticks are inseparable, working together like a well (olive) oiled machine.  Until, one day, Chopstick A breaks a leg and Chopstick B has to make his way on his own.  But how will Chopstick B get along without his partner? Fun and funny and colorful, and a great exploration of standing on one's own. Ages 4-up.  Recommendation by Greg Leitich Smith.
CLICK, CLACK, MOO: COWS THAT TYPE by Doreen Cronin, illustrated by Betsy Lewin (Simon & Schuster, 2000). Look out Farmer Brown! The cows have a typewriter and some serious political savvy. They're going on strike if you don't meet their typewritten demands. A great story about peaceful protests. Ages 4-up.
COME ON, RAIN by Karen Hesse, illustrated by Jon J. Muth (Scholastic, 1999). Tess hopes for and celebrates the rain that offers relief from the heat. Exceedingly poetic, joyful illustrations. Ages 4-up.
COWBOY DREAMS by Kathi Appelt, illustrated by Barry Root (HarperCollins, 1999). Put your little cowpokes to bed with this lyrical picture book, and let their eyes begin to glaze over the dreamy paintings. A poetic path to a good night's sleep for those whose dreams take them riding on the range. Ages 3-up. Read The Story Behind The Story from Kathi Appelt.
DAISY AND THE DOLL by Michael Medearis and Angela Shelf Medearis, illustrated by Larry Johnson (Vermont Folklife Center, 2000). When does a child notice that her skin is a different color from her classmates? How does she feel when she notices the difference? In the end papers, the authors offer ideas for writing poetry. Ages 6-up. Recommendation by Lindsey Lane.
DAWDLE DUCKLING by Toni Buzzeo, illustrated by Margaret Spengler (Dial, 2003). Oh, that fourth little duckling! He plays and preens and nibbles flies, but he's not quick to obey when Mama Duck tells him to catch up. What happens across the bay is a story for every young reader and his Mama Duck, too. Ages 2-up. Read The Story Behind The Story from Toni Buzzeo.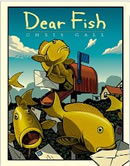 DEAR FISH by Chris Gall (Little Brown, 2006). When Peter Alan writes inviting the creatures of the sea to visit, they take him up on it. Pufferfish float, a shark bucks a bullrider–talk about a whale of a tale! An imaginative juxtaposition of land and sea. Endpapers include a guide to the featured fishies. Ages 4-up.
DEAR JUNO by Soyung Pak, illustrated by Susan Kathleen Hartung (Viking, 1999). Juno can't wait to read the letter from his Korean grandmother, but he doesn't know how to translate the Korean words. From little clues tucked inside the letter, Juno knows some of Grandmother's news anyway. When it's time to write her back, he must figure out how to communicate even though she doesn't read English. Ages 4-up.
DEGAS AND THE LITTLE DANCER by Laurence Anholt (Barron's, 1996). Marie will be forever remembered as a dancer because she modeled for one of the history's greatest artists. Ages 4-up.
THE DINOSAURS OF WATERHOUSE HAWKINS by Barbara Kerley, illustrated by Brian Selznick (Scholastic, 2001). This inspiring picture book biography about Victorian English artist Hawkins chronicles his efforts to bring dinosaurs to life at a time when no one knew what they looked like. Hawkins larger-than-life personality rivaled that of his subjects, which in themselves have inspired awe for generations. Ages 4-up.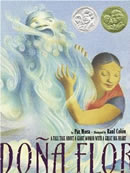 DONA FLOR: A TALL TALE ABOUT A GIANT WOMAN WITH A GREAT BIG HEART by Pat Mora, illustrated by Raul Colon (Knopf, 2005). In this heartwarming and humorous original tall tale, Doña Flor is a giant woman living in a tiny southwestern village. She shows great kindness to her neighbors, especially children, and loves to read. One day, an enormous roar echoes, frightening all those Doña Flor loves. Whatever will she do? Ages 4-up. More on this title from Cynsations.
DON'T NEED FRIENDS by Carolyn Crimi, illustrated by Lynn Munsinger (Doubleday, 1999). Poor grouchy Rat. When Possum moves to another junkyard, Rat decides he doesn't need friends. Not even Dog, an equally grouchy soul, who claims not to need him either. Will these two cankerous souls find companionship after all? Ages 4-up.
DOWN CUT SHIN CREEK: PACK HORSE LIBRARIANS OF KENTUCKY by Kathi Appelt and Jeanne Cannella Schmitzer (Henry Holt, 2001). A fascinating and inspirational look at the courageous and determined women who brought books to the rural areas of Kentucky during the Great Depression. Ages 9-up. Read The Story Behind The Story from Kathi Appelt.
AT THE EDGE OF THE WOODS: A COUNTING BOOK by Cynthia Cotten, illustrated by Reg Cartwright (Henry Holt, 2002). Festive, foresty counting book of animals, birds, and insects at the edge of the deep, dark woods ends with an amusing twist. Ages 2-up.
ESCAPING TO AMERICA by Rosalyn Schanzer (HarperCollins, 2000). This book introduces young readers to the author's grandparents and their children as they journey from their native Poland to the United States, facing oppression, violence, anti-semitism, illness, and uncertainty along the way. The text is clean, clear, and immediate–as though Schanzer speaks to readers gathered at her knee. Ages 8-up.
EXTREME ANIMALS: THE TOUGHEST CREATURES ON EARTH by Nicola Davies, illustrated by Neal Layton (Candlewick, 2006). Humans are wimps, we're told. We "can't stand" cold, heat, live without food or water, and we have to have air to survive. But a handful of other earth creatures are pros at handling all of the above. Take "frog popsicles" for example. As the author points out, "usually, being frozen solid is very, very bad for living things." But wood frogs survive by making the ice grow between all their key body parts. Conversational, funny, informative, and fascinating with humorous, clever illustrations. Ages 8-up.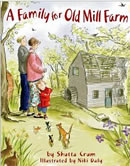 A FAMILY FOR OLD MILL FARM by Shutta Crum, illustrated by Niki Daly (Clarion, 2007). As the human family seeks a new, larger home with the realtor, so do the animals with theirs. Ages 4-up. Read The Story Behind The Story from Shutta Crum.
FANNIE IN THE KITCHEN by Deborah Hopkinson, illustrated by Nancy Carpenter (Atheneum, 2001). Marcia's not the least bit pleased when Mama hires a mother's helper who isn't Marcia herself. After all, Marcia does such a good job making the floor-to-ceiling candles and polishing the oil lamps (despite breaking one or two). But Fannie's cooking and friendship soon win her over. A humorous look at Fannie Merritt Farmer, who is sometimes credited with having invented the modern recipe. Carpenter's delightful illustrations are right-on-mark for this historical tale. Ages 4-up. Read The Story Behind The Story from Deborah Hopkinson.

FEEDING THE SHEEP by Leda Schubert, illustrated by Andrea U'Ren (FSG, 2010). While her mother tends to the sheep and the wool and the spinning and the knitting (and more), the little girl asks, "What are you doing?" At each stage, the mother tells of, and the illustrations show, a step in the process of turning wool into a sweater. An elegant tale of mother-daughter bonding and participatory education. Drawings are bright and cheerful, and together with the text, provide a heartwarming introduction to sheep husbandry and the work that goes behind the work that goes into a sweater. Ages 3-up. Recommendation by Greg Leitich Smith.
THE FOOT-STOMPING ADVENTURES OF CLEMENTINE SWEET by Kitty Griffin and Kathy Combs, illustrated by Mike Wohnoutka (Clarion, 2004). Set in the Texas Hill Country, this tall tale is a winner! Ages 4-up.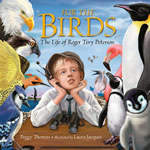 FOR THE BIRDS: THE LIFE OF ROGER TORY PETERSON by Peggy Thomas, illustrated by Laura Jacques (Calkins Creek/Boyds Mills Press, 2011). As a child, Roger Tory Peterson (1908-1996) was considered a bit of an odd bird. He'd spend all his time exploring the woods in his small town, bringing home nests and wildflowers and butterflies and moths.  Early on, though, he became enamored of birds, and studying them and drawing them became his life's work.  Ultimately, he would become one of world's foremost ornithologists, and in 1934, would publish the first of the famous Peterson Field Guides. A thoroughly fun and evocative introduction to the life and work of one of the premier naturalists of the 20th Century. Ages 8-up. Recommendation by Greg Leitich Smith.
GOOD FOR YOU: TODDLER RHYMES FOR TODDLER TIMES by Stephanie Calmenson, illustrated by Melissa Sweet (HarperCollins, 2001). Cheerful, inclusive images accompany the universal poetic themes. Ages 1-up. Read The Story Behind The Story from Stephanie Calmenson.
GRAMPA'S CORNER STORE by Dyanne DiSalvo-Ryan (HarperCollins, 2000). When a competing superstore moves in, Lucy's determination and community teamwork may be the best chance of survival for Grampa's corner store. Ages 4-up.

GROWING PATTERNS: FIBONACCI NUMBERS IN NATURE by Sarah C. Campbell, photographs by Sarah C. Campbell and Richard P. Campbell (Boyds Mills, 2010). This elegant picture book introduces the Fibonacci sequence (1+1+2+3+5+8+13+21+…)(each number in the sequence is the sum of the two previous numbers) through photographs of flowers and simple counting exercises. An afterword and glossary should pique the interest of anyone interested in numbers or nature. Ages 5-up. Recommendation by Greg Leitich Smith.
HANA IN THE TIME OF THE TULIPS by Deborah Noyes, illustrated by Bagram Ibatoulline (Candlewick, 2004). Hana and Papa used to pretend in the garden that he was ill and she could cure him with a kiss or a race or a rose. But suddenly, Papa seems ill for real, struck by greed, and it separates him from simple pleasures, those he loves, Hana. This intensely personal look at Tulip Mania ("the first documented case of market mania"), which took place in Holland from 1634-1637, brings young readers to a family caught up in its midst. Most remarkable are the evocative narrative voice, the deft integration of the artist Rembrandt, and original illustrations that seem to have been lifted from museum walls. In the flap copy, Ibatoulline remarks that, in preparation to illustrate this book, he studied Dutch and Flemish paintings. Broad appeal from young reader to adult; as welcome in first grade as in master's classes in fine art and literature. Ages 6-up.
HARVESTING HOPE: THE STORY OF CESAR CHAVEZ by Kathleen Krull, illustrated by Yuyi Morales (Harcourt, 2003). Cesar Chavez led thousands of migrant farm workers and changed their world forever. Ages 6-up.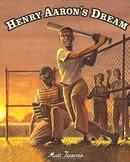 HENRY AARON'S DREAM by Matt Tavares (Candlewick, 2010). Young Henry Aaron had always dreamed of becoming a Major League baseball player. So he dedicated himself to that task, practicing at every opportunity. It still seemed impossible, in the 1940s, in segregated Alabama. But then Jackie Robinson burst onto the scene and Henry's dream seemed just a little more real. So he worked even harder, playing first in the Negro League and then in the minors, until in 1954, he earned a position with the Milwaukee Braves. And, then, twenty years later, he broke Babe Ruth's home run record… An uplifting and heartwarming account of how, through perseverance and ignoring the nay-sayers, Hank Aaron made it to the Major Leagues to become baseball's home run king. Ages 8-up. Recommendation by Greg Leitich Smith.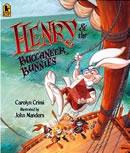 HENRY AND THE BUCCANEER BUNNIES by Carolyn Crimi, illustrated by John Manders (Candlewick, 2005). It's a pirate's life aboard the Salty Carrot with its crew of buccaneer bunnies, but Henry—son of the Barnacle Black Ear—would rather read than count his booty, swab the deck, or shout "Shiver Me Timbers!" And then… suffering sea dogs! Here comes a huge storm! What can booksmart Henry do to help the crew? A lively, hilarious adventure that'll speak to readers both avid and reluctant, brought to life in storytelling illustrations bursting with humorous detail. Ages 4-up. Read The Story Behind The Story from Carolyn Crimi.
HOPTOAD by Jane Yolen, illustrated by Karen Lee Schmidt (Harcourt, 2003). That toad, will he make it across the road? Every-word-perfect text; humorous, exciting, emotion-filled art. Ages 2-up.
HOTEL DEEP: LIGHT VERSE FROM DARK WATER by Kurt Cyrus (Harcourt, 2005). Dive into the deep, guided by twenty-one poems—wet, witty, and wild—that bring to life the ocean's dangers and delights. Magnificiently illustrated, grand in scope, and yet still child-centric in its focus on a lone sardine in search of his school. All ages. More on this title from Cynsations.
A HOUSE BY THE RIVER by William Miller, illustrated by Cornelius Van Wright and Ying-Hwa Hu (Lee & Low, 1997). As the storm comes in and the river rises, Belinda and her mother have no choice but to wait it out and hope for the best. Ages 4-up.
HOW THE QUEEN FOUND THE PERFECT CUP OF TEA by Kate Hosford, illustrated by Gabi Swiatkowska (Carolrhoda, 2017). Each day when the Queen wakes up, three maids dress her, two more style her hair, and her butler James makes her tea. But when she grows dissatisfied with her brew, the Queen and James set out in search of the perfect cup. With each stop on their hot-air balloon journey, the Queen encounters new friends who expand her horizons in the kitchen and beyond. Ages 4-up. More on this title from Cynsations. Compiled from promotional materials.
HOW TO GET RICH ON A TEXAS CATTLE DRIVE by Tod Olson, illustrated by Scott Allred and Gregory Proch, afterword by Marc Aronson (National Geographic, 2010). A 48-page picture book, fictionalized memoir of one A.J. "Little John" Larkin. In 1876, fifteen year old Little John is a buckaroo from Iowa who spends a year running cattle on the Chisholm Trail. Dual page spreads illustrate and explicate aspects of the "wild west," including maps of cattle trails, diagrams of tricks of the trade, pictures of Dodge City, and contemporary photos. Afterword discusses what is real and what is not. A fun and lively introduction to the old west, and a companion to HOW TO GET RICH IN THE CALIFORNIA GOLD RUSH and HOW TO GET RICH ON THE OREGON TRAIL. Ages 8-up. Recommendation by Greg Leitich Smith. 
I DISSENT: RUTH BADER GINSBURG MAKES HER MARK by Debbie Levy, illustrated by Elizabeth Baddeley. (Simon & Schuster, 2016). Get to know celebrated Supreme Court justice Ruth Bader Ginsburg—in the first picture book about her life—as she proves that disagreeing does not make you disagreeable! Supreme Court justice Ruth Bader Ginsburg has spent a lifetime disagreeing: disagreeing with inequality, arguing against unfair treatment, and standing up for what's right for people everywhere. This biographical picture book about the Notorious RBG, tells the justice's story through the lens of her many famous dissents, or disagreements. Ages 5-up. More on this title from Cynsations. Compiled from promotional materials.
IF ALL THE ANIMALS CAME INSIDE by Eric Pinder, illustrated by Marc Brown (Little, Brown, 2012). If all the animals came inside, bears would run down the stairs, kangaroos would bounce on the couch, and hippos would play hide-and-seek through the halls! Join one family's wild romp as animals of all shapes and sizes burst through the front door and make themselves right at home. Ages 4-up. More on this author from Cynsations. Compiled from promotional materials.
JERUSALEM SKY: STARS, CROSSES, AND CRESCENTS by Mark Podwal (Doubleday, 2005). Celebrating faith and the city itself, poetic prose and vivid paintings evoke peace and hope. Respectful and inclusive, the author/illustrator acknowledges that "no place has been fought over more" and suggests, "[p]erhaps possessing Jerusalem is like trying to own the sky." Yet the upraised prayers to one God suggest a belief in a brighter future. Ages 4-up.
JINGLE DANCER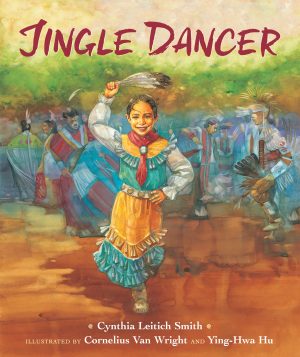 by Cynthia Leitich Smith, illustrated by Cornelius Van Wright and Ying-Hwa Hu (Morrow/HarperCollins, 2000)(Heartdrum, 2021). Jenna, a Muscogee Creek girl, is enthusiastic about wanting to jingle dance at the upcoming powwow. With time running short, she seeks the assistance of women of her contemporary intertribal community in bringing together the remainder of her regalia. A story of reciprocity and respect. Ages 4-up.

THE JOURNEY OF OLIVER K. WOODMAN by Darcy Pattison, illustrated by Joe Cepeda (Harcourt, 2003). Did you spot Oliver sitting beside the highway or watching a basketball game or with friends at the local diner? Was he in Oklahoma or Tennessee or Arkansas? Ages 5-up. See also SEARCHING FOR OLIVER K. WOODMAN (Harcourt, 2005)(more on this title from Cynsations).
JUAN BOBO GOES TO WORK: A PUERTO RICAN FOLK TALE by Marisa Montes, illustrated by Joe Cepeda (HarperCollins, 2000). In this colorful picture book, enthusiastic but bumbling Juan Bobo sets off to work with humorous and, in the (very) end, surprisingly successful results. Ages 4-up.
JUST A MINUTE by Bonny Becker, illustrated by Jack E. Davis (Simon & Schuster, 2003). This story plays with that famous line parents tell children: "Wait Just a Minute." While waiting in the ever expanding universe called 'Just a Minute,' Johnny counts every countable object around him, imagines the seasons have changed and wonders if he has grown old waiting for his mother. Becker and David have created a perfect kid's eye view of adult nonsense. Ages 4-up. Recommendation by Lindsey Lane.
THE LEGEND OF THE VALENTINE by Katherine Grace Bond, illustrated by Don Tate (Zondervan Publishing House, 2002). Marcus, age 9, is living in Alabama in the 1960s and facing prejudice, including the jailing of his father, a civil rights activist. The true story of St. Valentine inspires him to embrace forgiveness. Not just for Valentine's Day. Ages 5-up.

LEVI STRAUSS GETS A BRIGHT IDEA: A FAIRLY FABRICATED STORY OF A PAIR OF PANTS by Tony Johnston, illustrated by Stacy Innerst (Houghton Mifflin Harcourt, 2011). The story of Levi Strauss and the creation of blue jeans gets a tall tale treatment in this hilarious picture book. The text is funny and full of whimsy, while the illustrations are bright and equally amusing. (An author's note tells the true story…). Ages 5-up. Recommendation by Greg Leitich Smith.
LEXIE THE WORD WRANGLER by Rebecca Van Slyke, illustrated by Jessie Hartland (Penguin Random House, 2017). This clever celebration of words and their meanings features a strong cowgirl who wrangles words alongside cattle. Lexie is the best wrangler west of the Mississippi—word wrangler, that is. She watches over baby letters while they grow into words and ties shorter words together into longer ones; she herds words into sentences, hitches sentences together, and pens them all in to tell a story. But lately, something seems off at the ranch. First the d goes missing from her bandana, leaving her with a banana to tie around her neck, and soon afterward every S-T-A-R in the sky turns into R-A-T-S. There's no doubt about it—there's a word rustler causing this ruckus, and Lexie plans to track him down…even if it means riding her horse through the sticky icing of a desert that's suddenly become a giant dessert.  Ages 5-up. Compiled from promotional materials.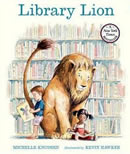 LIBRARY LION by Michelle Knudsen, illustrated by Kevin Hawkes (Candlewick, 2006). Miss Merriweather, the librarian, knows just how the library should be run. But what happens when a lion shows up? Ages 4-up. Read The Story Behind The Story from Michelle Knudsen.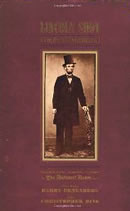 LINCOLN SHOT: A PRESIDENT'S LIFE REMEMBERED by Barry Denenberg, illustrated by Christopher Bing (Feiwel and Friends, 2008). This handsome biography of Abraham Lincoln takes the form of a volume of antique broadsheet newspapers including articles, advertisements, and headlines ripped from, well, yesterday's news. Told in engaging prose, with photos interspersed with graphics, LINCOLN SHOT offers a fascinating glimpse into the trials of Lincoln's life and presidency. Recommendation by Greg Leitich Smith.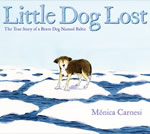 LITTLE DOG LOST: THE TRUE STORY OF A BRAVE DOG NAMED BALTIC by Monica Carnesi (Nancy Paulsen Books/Penguin, 2012).  In January 2010, a little dog was seen floating on an ice flow in the middle of the Vistula River (Poland), some sixty miles from the Baltic.  Attempts to rescue him proved fruitless. Two days after he was first spotted, the research vessel Baltica, fifteen miles off the coast, spotted him. Several attempts and dunkings later, he was brought aboard, and is now an honored and dry member of the crew. The simple text and expressive drawings richly evoking the heartwarming drama. Ages 3-up. Recommendation by Greg Leitich Smith.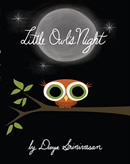 LITTLE OWL'S NIGHT by Divya Srinivasan (Viking, 2011). Little Owl loves the night, visiting his nocturnal friends and feeling sorry for the ones who are up all day and never get to see the stars.  Even as he falls asleep at dawn, though, he wants to know what the day is like… A quiet celebration of night, the break of day, and curiosity. An excellent choice for bedtime reading. Ages 3-up. Recommendation by Greg Leitich Smith. Companion Book: LITTLE OWL'S DAY.
THE LITTLE PRAIRIE HEN by Debbie Leland, illustrated by Ann Rife (Wildflower Run Press, 2003). Leland and Rife have transformed the age-old tale of "The Little Red Hen," into a Texas-sized fable featuring a host of endangered animals, and starring the most endangered of all, Atwater's Prairie Chicken. Ages 5-up. Recommendation by Kathi Appelt.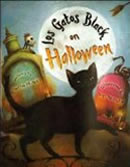 LOONY LITTLE by Dianna Hutts Aston, illustrated by Kelly Murphy (Candlewick, 2003). Loony Little is a superb first book. Aston has set her retelling of the Chicken Little story in the Arctic. When her heroine Loony Little feels a drop of water fall on her head, she believes the polar ice cap is melting and must go in search of the Polar Bear Queen who is sure to fix the problem. After all, if she doesn't, who will? Ages 4-up. Recommendation by Lindsey Lane.
LOS GATOS BLACK ON HALLOWEEN by Marisa Montes, illustrated by Yuyi Morales (Henry Holt, 2006). A wonderfully celebratory bilingual Halloween read-aloud. Ages 4-up. Read The Story Behind The Story from Marisa Montes and Yuyi Morales.