Our intent is to highlight our own books along with additional titles our readers may enjoy. While some award-winners and bestsellers are included, part of the goal is to feature underappreciated gems. Updates are very occasional.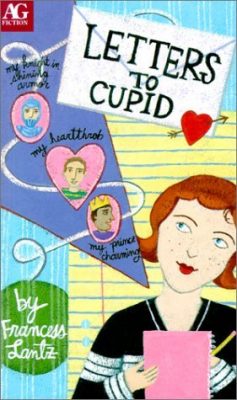 LETTERS TO CUPID by Francess Lantz (Pleasant Company, 2001). Bridgette's mind is on love, and she's hoping that Cupid can help her find it. But love is rocky all around her as her brother's engagement and, more pivotally parents' marriage, seem less and less secure. A glimpse into a middle class family struggling with finances. Ages 8-up.
LILY AND DUNCAN by Donna Gephart (Delacorte, 2016). A compelling dual narrative about two remarkable young people: Lily, a transgender girl, and Dunkin, a boy dealing with bipolar disorder. Their powerful story will shred your heart, then stitch it back together with kindness, humor, bravery, and love. Ages 10-up. More on this title from Cynsations. Compiled from promotional materials.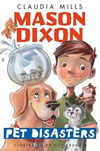 MASON DIXON: PET DISASTERS by Claudia Mills (Knopf, 2011). In this first of a new chapter book series, nine-year-old Mason Dixon likes his belongings ordered, his food simple, and his socks brown. He does not want a pet, but his parents insist he needs one. But fish, hamsters, and cats just aren't his thing. When he and his best friend Brody adopt a dog, though, he discovers that, just possibly, having a pet companion isn't so bad after all. A winning tale of friendship, pets, and summer art camp. Ages 7-up. Recommendation by Greg Leitich Smith.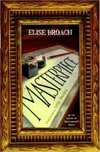 MASTERPIECE by Elise Broach (Henry Holt, 2008). Marvin is a beetle. James is an eleven year old boy. When James receives a a pen-and-ink set for his birthday from his artist father, Marvin discovers he has a talent for drawing. When he presents his first piece as a birthday present to James, the miniature is mistakenly attributed to the boy. Which leads to James (Marvin) copying a Durer so as to foil an art heist at the Metropolitan Museum of art… Full of charm and intrigue, and, in short, is a heartwarming novel of mystery and friendship and Albrecht Durer. Ages 10-up. Recommendation by Greg Leitich Smith.
THE MEANEST GIRL by Debora Allie (Roaring Brook, 2005). It's not only that The World Trade Center is no longer in her view, though that's part of the mix. It's also that Alyssa's best friend is suddenly pals with her worst enemy, that someone has sent her a love note, that fathers leave, that mothers flirt, that embarrassing moments happen, and by the way, where does God fit into the whole mess anyway? Ages 8-up. More on this title from Cynsations; read The Story Behind The Story from Debora Allie.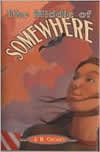 THE MIDDLE OF SOMEWHERE by J.B. Cheaney (Knopf, 2007). Twelve year-old Veronica Sparks is on a road trip across Kansas with her grandfather (a wind prospector) and hyperactive younger brother. Her attempts to take control of her own life are thwarted by her brother's impulsiveness and her grandfather's threats to take them all back home. And then her brother disappears… Warm, funny, richly drawn, and satisfying. And, hey, there's a human cannonball! Ages 8-up. Recommendation by Greg Leitich Smith. Read The Story Behind The Story from J. B. Cheaney.
MILLICENT MIN, GIRL GENIUS by Lisa Yee (Arthur Levine, 2003). Millicent Min is (1) just about the enter her senior year in high school, (2) has no friends, and (3) is resented by other kids because she sets the grading curve. She's also eleven, which might have something to do with at least (1) and (3). Because of (2), Millie's parents sign her up for summer volleyball and make her tutor her mortal enemy… Ages 9-up. Don't miss the companion book, STANFORD WONG FLUNKS BIG TIME (Arthur A. Levine, 2005). Read more about both these titles on Cynsations.
MY LOUISIANA SKY by Kimberly Willis Holt (Holt, 1998). In the late 1950s, Tiger Ann Parker wants out of her rural Louisiana small town where she lives with her mentally disabled parents. So she's off to live with an aunt for the summer, and a family secret comes to light. Ages 8-up.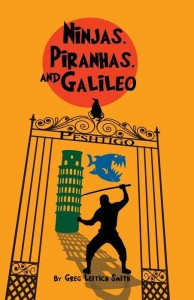 NINJAS, PIRANHAS, AND GALILEO by Greg Leitich Smith (Little, Brown, 2003). Elias, Shohei, and Honoria have always been a trio united against That Which Is The Peshtigo School. But suddenly it seems that understanding and sticking up for a best friend isn't as easy as it used to be. Elias, reluctant science fair participant, finds himself defying the authority of Mr. Ethan Eden, teacher king of chem lab. Shohei, all-around slacker, is approaching a showdown with his adoptive parents, who have decided that he needs to start "hearing" his ancestors. And Honoria, legal counsel extraordinaire, discovers that telling a best friend you like him, without actually telling him, is a lot harder than battling Goliath Reed or getting a piranha to become vegetarian. What three best friends find out about the Land of the Rising Sun, Pygocentrus nattereri, and Galileo's choice, among other things, makes for a hilarious and intelligent read filled with wit, wisdom, and a little bit of science. Ages 10-up. Read The Story Behind The Story from Greg Leitich Smith. Don't miss the companion book, TOFU AND T. REX.

OLA'S WAKE by B.J. Stone (Henry Holt, 2000). Josie never met Great-Grandma Ola, and she's not sure why going to Ola's funeral is so important to her mother. But go she does, and through a series of stories, Josie connects to the great-grandmother with whom she has so much in common. Ages 8-up.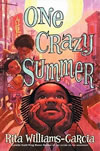 ONE CRAZY SUMMER by Rita Williams-Garcia (HarperCollins/Amistad, 2010). In the summer of 1968, eleven-year-old Delphine lives in Brooklyn with her father and grandmother and two younger sisters, Vonetta and Fern. Delphine is the responsible one: organized and polite and always getting her sisters to behave, even if she can't stop all their fights before they begin. And when thier father decides the girls are to spend a month out in Oakland, with their mother Cecile, who walked out on them years before, Delphine will be put to the test. Cecile's not like ordinary mothers: she never hugs and she never lets any of the girls into the kitchen. All their meals are at the Black Panther community center or Chinese take-out. Worse, Cecile seems to hate their being there or the fact that the girls exist at all. Can Delphine keep her even keel while everything and everyone around her seems to be going crazy? Insightful, poignant, disturbing, and, occasionally, funny. Williams-Garcia does an outstanding job of framing the turbulent era, while at the same time keeping the focus on, and the perspective of, Delphine herself. An affecting and illuminating story of family and responsibility. Ages 9-up. Recommendation by Greg Leitich Smith.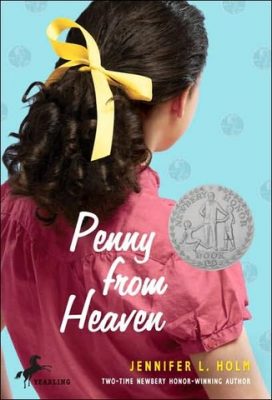 PENNY FROM HEAVEN by Jennifer L. Holm (Random House, 2006). In this rich period piece set in the summer of 1953, eleven year old Penny is beset by family (in the form of a her mother, a former nurse, live-in grandparents, her cousin and best friend Frankie and his slightly illicit schemes, and a whole bunch of Italian uncles), one or two secrets, Dem Bums, her beloved Brooklyn Dodgers, and an aged dachshund. A lovely and heartwarming story based on the author's family history that captures both the sense of America of 1953 and what it means to be the child of recent immigrants. Ages 10-up. Recommendation by Greg Leitich Smith.
A PLACE TO CALL HOME by Jackie French Koller (Atheneum, 1995). "Raggedy Anna" is the way Anna O'Dell thinks others see her. And Anna feels ragged from watching out for Mama's moods and taking care of her younger sister and brother. But when Mama doesn't come home, Anna fights to watch out for her siblings and, along the way, finds out the story behind Mama's pain. An emotionally evocative book unafraid to address Anna's concerns about her African American and white heritage ' especially as they relate to her caring for her siblings and her shifting vision of her parents. Courageous and inspiring. Ages 8-up.

THE POSTCARD by Tony Abbott (Little, Brown, 2008). In this fun and quirky novel, Abbott delivers mystery, humor, suspense, and a touch of nostalgia. A week into summer vacation after eighth grade, Jason is sent down to St. Petersburg, Florida, to help his father settle his recently-deceased grandmother's affairs. After the funeral (which is attended by some truly bizarre individuals), and while going through his grandmother's papers, Jason discovers a magazine of pulp mystery-adventure serials. Then, after a mysterious phone call, he finds a postcard connecting his grandmother's never-talked-about past; the author of one of the (never-completed) serials; and a grand old hotel (featured in the postcard). Joined by Dia, a neighbor girl, Jason must discern fact from fiction as he attempts to untangle an intricate web of love, family, deceit, obsession, and, yes, postcards. Never dull, often funny, The Postcard offers a sophisticated mystery without stinting on character development or relationships. Ages 8-up. Recommendation by Greg Leitich Smith. Read The Story Behind The Story from Tony Abbott.
P.S. LONGER LETTER LATER: A NOVEL IN LETTERS by Paula Danziger and Ann M. Martin (Scholastic, 1998). When best friends Elizabeth (Martin) and Tarra*Starr (Danziger) are separated by a move will their friendship survive? Find out in this book of letters. Ages 8-up.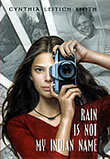 RAIN IS NOT MY INDIAN NAME by Cynthia Leitich Smith (Muscogee Creek)(HarperCollins, 2001). Cassidy Rain Berghoff didn't know that the very night she decided to get a life would be the night that Galen would lose his. It's been six months since her best friend died, and up until now, Rain has succeeded in shutting herself off from the world. But when controversy arises around her aunt Georgia's Indian Camp in their mostly white Kansas community, Rain decides to face the world again—at least through the lens of a camera. Ages 10-up.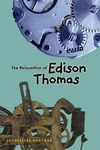 THE REINVENTION OF EDISON THOMAS by Jacqueline Houtman (Front Street, 2010). Eddy Thomas is strangely literal, socially awkward, and in some ways brilliant. He likes to spend his time tinkering with his inventions and doesn't really understand human interaction. People and crowds are often too much for him; to calm down, he recites the periodic table or jumps on a mini-trampoline. His latest obsession is the retirement of Jim, the local crossing guard. With almost a quarter of the vehicles failing to come to a complete stop, how will kids get safely to school? When he meets recently-transferred science geek Justin and his friend Terry (she of the lapis lazuli hair), Eddy comes to solve the problem of the intersection and discover what friendship really is all about. Houtman skillfully captures Eddy's voice and the racing of his thoughts as he is continually interrupted by those he doesn't understand. Science and Eddy's obscure knowledge are elegantly and thematically interwoven in this sometimes sweet, sometimes funny, story of Eddy's growth. Ages 8-up. Recommendation by Greg Leitich Smith.
THE SAFEST LIE by Angela Cerrito (Holiday House, 2015). Nine-year-old Anna Bauman is one of the Jewish children whom Jolanta (code name for the real-life World War II resistance spy Irena Sendler) smuggles out of the Warsaw ghetto. Anna, given a new name and false papers, must keep her true identity secret, first at a Catholic orphanage and then with a foster family. Ironically, she discovers that the most difficult part isn't remembering her new identity, but trying not to forget the old one. Suspenseful and deeply moving, sheds light on yet another tragedy of the Holocaust: rescued children who lost not only their loved ones, but their very identities and Jewish heritage. Ages 9-up. More on this title from Cynsations. Compiled from promotional materials.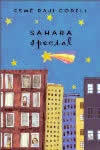 SAHARA SPECIAL by Esme Raji Codell (Hyperion, 2003). Sahara is special–not because of her history in "special education," not because of what her official school file might say. And Miss Pointy, a tour de force in human originality wrapped up in one fifth grade teacher, helps her realize that through journal writing and her own unique style of support. Fresh, funny, fantastic! A must read for everyone who has ever be or will ever be a teacher or student. Ages 8-up. Read The Story Behind The Story from Esme Raji Codell.
SCORPIONS by Walter Dean Myers (HarperCollins, 1988). A story set in contemporary urban America about the power of friendship and the deadly lure of a gun. A timely book. Ages 8-up.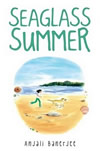 SEAGLASS SUMMER by Anjali Banerjee (Wendy Lamb Books/Random House, 2010). More than anything, eleven-year-old Poppy Ray wants to be a veterinarian. So she convinces her parents to let her spend the summer on an island in Washington state with her veterinarian uncle Sanjay, who runs the Furry Friends Animal Clinic. Once there, she comes to realize that it isn't all just about what she can pull out of her black vet kit. It involves blood, emergencies, and occasionally, pain and sadness. But with the help of a piece of seaglass (for meditating) and a boy named Hawk, she just might muddle through and survive the summer. A sweet and affecting story of a girl pursuing her dream and overcoming the occasional bout of squeamishness. Ages 8-up. Recommendation by Greg Leitich Smith.
SHAKESPEARE'S SECRET by Elise Broach (Henry Holt, 2005). Hero knows her unusual name comes from a character in the Shakespeare play "Much Ado About Nothing," but that's no consolation on the first day of sixth grade at her new school. All the kids make fun, and she's sure this year will be as empty as all the rest. But then Hero meets an elderly neighbor who tells her about a missing diamond, and much to her surprise, Hero finds herself becoming friends with one of the cutest, most popular boys in school. Ages 10-up. Read the Story Behind The Story from Elise Broach.
SHUG by Jenny Han (Simon & Schuster, 2006). Annemarie Wilcox, called "Shug," falls hard for her best boy friend, is stuck tutoring her worst enemy, and tries to navigate the whims of the queen bees without getting stung. Meanwhile, at home, big sister Celia is gorgeous, Daddy is gone too much, and Mama seems disappointed by life itself. Everything seems to be changing far too fast for Shug. A poignant, funny debut every girl must read the summer before junior high. Ages 10-14. HIGHLY RECOMMENDED. More on this title from Cynsations.
A SINGLE SHARD by Linda Sue Park (Clarion, 2001). Tree Ear, a young orphan, becomes an apprentice to a master potter. Despite many challenges he perseveres in this role, even making an arduous journey to the royal court, and continuing when only a single shard is left to show. Ages 10-up.

SMELLS LIKE DOG by Suzanne Selfors (Little, Brown, 2010). Twelve-year-old Homer Winslow Pudding lives and works on his family's goat farm in remote Milkydale, but would rather be hunting treasure like his uncle, the famous treasure hunter Drake Horatio Pudding. When Uncle Drake dies in a tortoise accident, Homer is surprised to inherit his dog, a droopy creature with no sense of smell and wearing a mysterious coin around its collar. Homer is soon propelled into mystery and adventure as he and his sister run away to the dangerous City, where they encounter the evil Madame le Directeur of the Natural History Museum, and Homer undertakes a quest to find a pirate treasure map with some of Drake's former colleagues. A fun and entertaining tale of misfits discovering where they belong. The tongue-in-cheek, over-the-top humor and voice mesh perfectly with the zany adventure. Ages 8-up. Recommendation by Greg Leitich Smith.
SONG OF THE STRANGER by Angela Tung (Roxbury, 1999). Karen Nomura is a talented young artist who thinks she knows "her Japanese self." What she doesn't know is how Obasan (Grandmother) from Hokkaido can be so unfriendly. The two don't know each other at the beginning of the story because Obasan was born and raised in California, went to the camps, and then moved to Japan. Now because of a death-bed promise, Obasan takes Karen to Japan to learn more about her cultural heritage. But Karen doesn't want to go and is unhappy to be in Obasan's house in part because of Obasan's very negative attitude toward Karen's art. But perhaps there is a reason for Obasan's feelings and it traces all the way back to the United States and to WWII. Ages 9-up.

THE SMALL ADVENTURE OF POPEYE AND ELVIS by Barbara O'Connor (FSG, 2009). Popeye is bored. Nothing ever happens in the small town of Fayette, South Carolina. Until one day, the Jewell family's giant motor home gets stuck in the mud. And Elvis Jewell decides he and Popeye need to have an adventure. But Popeye doesn't know what to do since, after all, nothing ever happens in Fayette, South Carolina. But then they discover a boat made from a Yoo-hoo carton floating down the creek. And the boat contains a secret message… And so they have the makings of an adventure. Well, a small adventure. One that won't get them into trouble. Not much, anyway. The setting is textured and the language elegant. Ages 7-up. Recommendation by Greg Leitich Smith.
SPITTING IMAGE by Shutta Crum (Clarion, 2003). Jessie is the child of a single mother who wonders why nobody will tell her about her dad. A story of friendship, family, and community set brilliantly against its historic Kentucky backdrop. Ages 9-up. Read The Story Behind The Story from Shutta Crum.
THE STORYTELLER'S BEADS by Jane Kurtz (Harcourt, 1998). Two very different Ethiopian refugee girls, Sahay of the Kemant people and Rahel who is a blind Beta-Israeli, reconcile their differences and help one another with compassion, a flute, a small bag of Ethiopian soil, and the stories connected to the beads of Rahel's grandmother's necklace. Ages 8-up.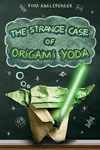 THE STRANGE CASE OF ORIGAMI YODA by Tom Angleberger (Amulet, 2010). To sixth-grader Tommy and his friends, Dwight has always been the oddest of oddballs. Sure, he always eats lunch with them, but it's still weird that he sits in holes and tries to get everyone to call him "Captain Dwight." But he's a wizard at origami and one day brings a Yoda finger puppet to school. And when people start to ask Origami Yoda questions, the answers are thoughtful and sometimes helpful and totally unlike anything Dwight could've come up with on his own. Is Origami Yoda channeling the Force for real? Tommy isn't sure, and now he has a problem. Should he ask Origami Yoda if Sara likes him? Should he take his advice? What if Dwight really is pulling a scam? Told in vignettes that illuminate and test Origami Yoda's powers of prescience and the Force, THE STRANGE CASE OF ORIGAMI YODA is a brilliantly funny and zany novel, full of heart and wit and middle school agnosticism. Enjoy it readers will. Ages 8-up. Recommendation by Greg Leitich Smith. Read The Story Behind The Story from Tom Angleberger.
SWIMMING UPSTREAM: MIDDLE SCHOOL POEMS by Kristine O'Connell George (Clarion, 2002). These penetrating poems, first-person jottings from a middle-grade student, follow the girl through a "jigsaw year," from waking up on the first day in September to the last day of school. The wonder of this book is how George manages to capture the humor and the exuberance and the horror, and the in-between times too, in so few words. An exhilarating read. Ages 8-up. Review by Frances Hill.
TALES FROM THE HOMEPLACE: ADVENTURES OF A TEXAS FARM GIRL by Harriet Burandt and Shelley Dale (Bantam, 1999). Irene Hutto is the oldest girl in a huge family growing up together on a cotton farm in Texas during the Depression. She's smart, sassy and well able to keep herself and her siblings in and out of trouble. A Depression story that is not so much about the family's financial suffering as the children's daily triumphs. Told with great charm and enthusiasm–based on author's family stories. Ages 9-up.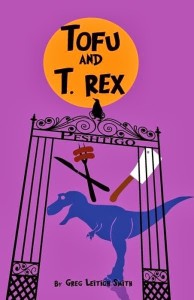 TOFU AND T. REX by Greg Leitich Smith (Little, Brown, 2005). Militant vegan Frederika Murchison-Kowalski is back at the Peshtigo School. The bad news is that now Freddie has to live with her cousin, Hans-Peter, a diehard carnivore, and grandfather, who happens to own a butcher shop and sausage deli. Freddie and Hans-Peter are soon at odds with each other over bathroom sharing, dinner menus, and more. To complicate matters, Hans-Peter needs Freddie's insider knowledge to get accepted into the Peshtigo School himself. Ages 10-up. Don't miss the companion book, NINJAS, PIRANHAS, AND GALILEO.

TURTLE IN PARADISE by Jennifer L. Holm (Random House, 2010). It's 1935, and eleven-year-old Turtle has been shipped off to live with her aunt, uncle, and a boatload of cousins in Key West, Florida, where, to her, everything is strange. How will she adjust to life as a Conch? Will the boys ever let her into the Diaper Gang? And will her mother ever come back for her? Drawing on family history, Holm provides a fun and fascinating look at a young girl trying to learn the ins and outs of a strange, new world. Evocative of a bygone era, and with just a touch of The Little Rascals, TURTLE IN PARADISE is an enjoyable and sometimes bittersweet read. Ages 8-up. Recommendation by Greg Leitich Smith.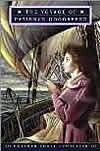 THE VOYAGE OF PATIENCE GOODSPEED by Heather Vogel Frederick (Simon & Schuster, 2002). First-time author Frederick offers the story of math-whiz Patience who reluctantly leaves her home in Nantucket to join her captain-father on a three-year whaling trip. At first she struggles to adjust to the cook and crew, and then that crew turns even more motley and mutinous. A solid historical middle grade novel with a strong female protagonist and a dose of adventure crafted in lovely prose. Ages 8-up.
WHAT EVERY GIRL (EXCEPT ME) KNOWS by Nora Raleigh Baskin (Little, Brown, 2001). Gabby's mother died when she was three, so she's never had anyone to talk to about, explain, or help her understand "being womanly." She's hopeful her dad's new fiancee Chloe can help her out, but then that relationship falls apart. A witty and absorbing novel. Ages 8-up.
WHAT I BELIEVE by Norma Fox Mazer (Harcourt, 2005). When Victory Marnet's dad loses his high-paying executive job, the family tries to remain hopeful. But after a while it becomes clear that no equivalent opportunity will arise. So, her mom decides they'll sell the house and "extras" to begin again in a small, city apartment. But the adjustment is ongoing and involves continued financial tension, taking on a boarder, dad's depression, and temptation that Vicki can't quite pass up. A deeply felt look at downshifting economic class. Ages 10-up. Read The Story Behind the Story from Norma Fox Mazer.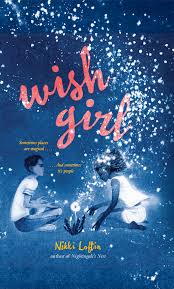 WISH GIRL by Nikki Loftin (Razorbill, 2015). Peter Stone's parents and siblings are extroverts, musicians, and yellers—and the louder they get, the less Peter talks, or even moves, until he practically fits his last name. When his family moves to the Texas Hill Country, though, Peter finds a tranquil, natural valley where he can, at last, hear himself think. There, he meets a girl his age: Annie Blythe. Annie tells Peter she's a "wish girl." But Annie isn't just any wish girl; she's a "Make-A-Wish Girl." And in two weeks she will begin a dangerous treatment to try and stop her cancer from spreading. Left alone, the disease will kill her. But the treatment may cause serious, lasting damage to her brain. Annie and Peter hatch a plan to escape into the valley, which they begin to think is magical. But the pair soon discovers that the valley—and life—may have other plans for them. And sometimes wishes come true in ways they would never expect. Ages 8-12. More on this title from Cynsations. Compiled from promotional materials.
THE WORLD ACCORDING TO HUMPHREY by Betty G. Birney (Putnam, 2004). Humphrey is the class hamster in Room 26, and boy, does he learn a lot! Not only is Humphrey keeping up with the kids in their studies, he also visits the home of a different one each weekend. Everyone loves him…except the new teacher, Mrs. Brisbane. Humphrey is a VERY-VERY-VERY open, caring hamster–smart, resourceful, kindhearted, and always true to his own point of view. Ages 8-up. Read The Story Behind The Story.
A YEAR DOWN YONDER by Richard Peck (Dial 2000). A sequel to the Newbery Honor Book, A LONG WAY FROM CHICAGO. In 1937, Mary Alice's family is suffering from Mr. Roosevelt's recession, so they send her down-state to live with Grandma Dowdel for the year. This time, she's there without her brother Joey, and Grandma Dowdel's even more formidable. Ages 8-up.