Readers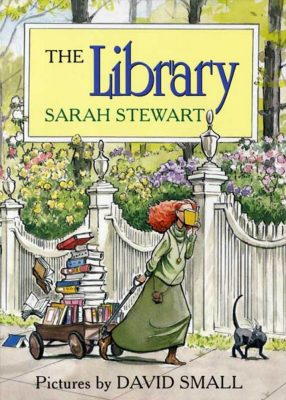 THE GIRL WHO HATED BOOKS by Manjusha Pawagi, illustrated by Leanne Franson (Beyond Words, 1999). Meena and her cat Max hate living in a house full of books, but Meena's bookworm parents keep on bringing them home. If that wasn't bad enough, Max finds himself trapped on top of the tallest pile. When Meena slips trying to save him, the stack topples and animal characters fall out! What will Meena do now? Ages 4-up.
THE LIBRARY by Sarah Stewart, pictures by David Small (Farrar, 1995). Ages 5-up.Thought Starters
Thought Starters
ALL ABOUT ME: A KEEPSAKE JOURNAL FOR KIDS by Linda Kranz (Rising Moon, 1996). This journal is filled with beautiful, fanciful, and fun illustrations and with interesting questions to inspire young writers (and grown-up ones).
JUST PEOPLE AND OTHER POEMS FOR YOUNG READERS & PAPER/PEN/POEM: A YOUNG WRITER'S WAY TO BEGIN WITH POEMS by Kathi Appelt, photographs by Kenneth Appelt (Absey, 1997). Great for teachers and writers of all ages.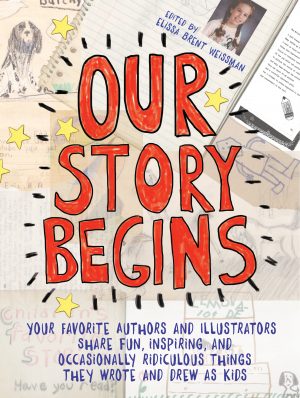 OUR STORY BEGINS: YOUR FAVORITE  AUTHORS AND ILLUSTRATORS SHARE FUN, INSPIRING, AND OCCASIONALLY RIDICULOUS THINGS THEY WROTE AND DREW AS KIDS, edited by Elissa Brent Weissman (Atheneum, 2017). An anthology collection of quirky, smart, and vulnerable childhood works by some of today's foremost children's authors and illustrators.
SPEAKING OF JOURNALS: CHILDREN'S BOOK WRITERS TALK ABOUT THEIR DIARIES, NOTEBOOKS, AND SKETCHBOOKS by Paula W. Graham (Boyds Mills, 1999). This insight-packed paperback features children's authors like Graham Salisbury, James Cross Giblin, Jacqueline Woodson, Jean Craighead George, Jack Gantos, Bruce Coville, Naomi Shihab Nye, and Marion Dane Bauer. SPEAKING offers childhood photos, reproductions of actual journal pages (lovely art and charming doodles), and interviews that delve into the creative process.