Writing and Publishing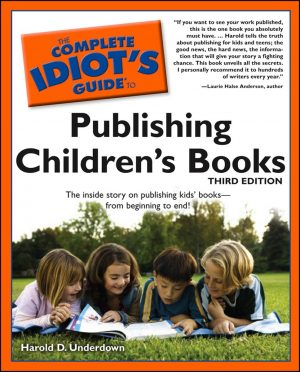 COMPLETE IDIOT'S GUIDE TO PUBLISHING CHILDREN'S BOOKS by Harold D. Underdown (Alpha Books, 2008). Don't be put off by the title. Plenty of smart people will learn a lot from this book; recommended more to beginners. Look for the latest (3rd) edition. Visit The Purple Crayon.
DRAWING WORDS AND WRITING PICTURES: A DEFINITIVE COURSE FROM CONCEPT TO COMIC IN 15 LESSONS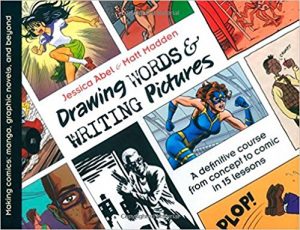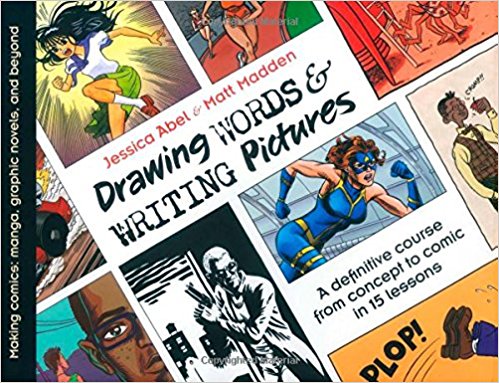 by Jessica Abel and Mark Madden (First Second, 2008). PEEK: "a course on comic creation – for college classes or for independent study – that centers on storytelling and concludes with making a finished comic. With chapters on lettering, story structure, and panel layout, the fifteen lessons offered – each complete with homework, extra credit activities and supplementary reading suggestions – provide a solid introduction for people interested in making their own comics."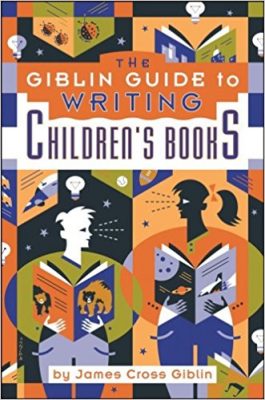 THE GIBLIN GUIDE TO WRITING CHILDREN'S BOOKS by James Cross Giblin (Writer's Institute Publications, 2005)(fourth edition—revised and updated). Highlights the various forms, including nonfiction, fiction, ages categories within fiction, types of fiction, picture books globally, and rhyme in picture books specifically. It also features information on "from submission to contract" and "from contract to publication." Recommended as a companion to WHAT'S YOUR STORY? A YOUNG PERSON'S GUIDE TO WRITING FICTION by Marion Dane Bauer (Clarion, 1992) and especially to children's nonfiction writers.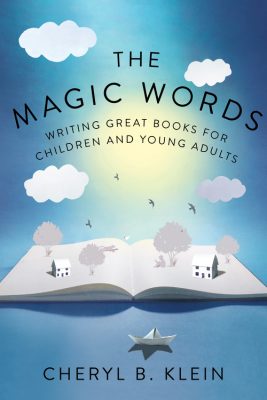 THE MAGIC WORDS by Cheryl B. Klein (W.W. Norton, 2016). PEEK: "…draws on fifteen years of experience as an editor to guide writers on an enjoyable and practical-minded journey of their own. She provides a complete overview of the writing, editing, and publication processes, from developing a saleable premise for a novel to querying your dream agent. She also explains the differences in content and approach for middle-grade vs. young adult novels, and discusses vital contemporary topics in the field like self-publishing, world-building, and creating diverse characters. The book delves deep into the major elements of fiction—intention, character, plot, and style—while its original exercises, thought-provoking questions, and solid rules of thumb help writers apply its insights to their individual creative work."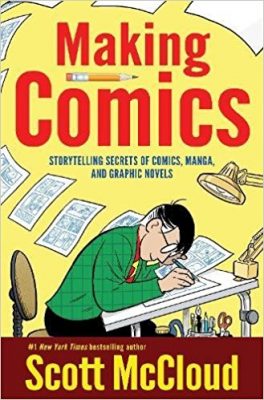 MAKING COMICS: STORYTELLING SECRETS OF COMICS, MANGA AND GRAPHIC NOVELS by Scott McCloud (William Morrow, 2006). PEEK: "Scott McCloud tore down the wall between high and low culture in 1993 with UNDERSTANDING COMICS, a massive comic book about comics, linking the medium to such diverse fields as media theory, movie criticism, and web design. In REINVENTING COMICS, McCloud took this to the next level, charting twelve different revolutions in how comics are generated, read, and perceived today. Now, in MAKING COMICS, McCloud focuses his analysis on the art form itself, exploring the creation of comics, from the broadest principles to the sharpest details (like how to accentuate a character's facial muscles in order to form the emotion of disgust rather than the emotion of surprise.) And he does all of it in his inimitable voice and through his cartoon stand–in narrator, mixing dry humor and legitimate instruction. McCloud shows his reader how to master the human condition through word and image in a brilliantly minimalistic way. Both comic book devotees and the uninitiated will marvel at this journey into a once–underappreciated art form."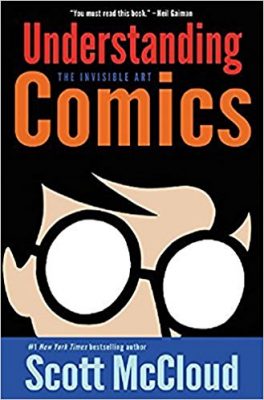 UNDERSTANDING COMICS: THE INVISIBLE ART by Scott McCloud (William Morrow, 1994). PEEK: "Praised throughout the cartoon industry by such luminaries as Art Spiegelman, Matt Groening, and Will Eisner, Scott McCloud's UNDERSTANDING COMICS is a seminal examination of comics art: its rich history, surprising technical components, and major cultural significance. Explore the secret world between the panels, through the lines, and within the hidden symbols of a powerful but misunderstood art form."
WRITING AND SELLING THE YA NOVEL by K.L. Going (Writer's Digest, 2008). Here's an excerpt: "When you watch the world around you, keep an eye out for conflict and tension. Part of what appealed to me about that particular news story was that the teens were meeting with resistance from the school board and people in their town. This intrigued me. I wanted to know how they would handle the opposition and how the situation would get resolved. Conflict makes for great stories, and although we wish it didn't exist, it's everywhere." SEE ALSO An Interview with K.L. Going from Cynsations.
WRITING YOUNG ADULT FICTION FOR DUMMIES by Deborah Halverson, forward by M.T. Anderson (For Dummies, 2011). Another DUMMIES book that's a great pick for smart writers. CYN NOTE: articles include "On Paranormal: More than Monsters" by Cynthia Leitich Smith.
SEE ALSO WRITING PICTURE BOOKS: A HANDS-ON GUIDE FROM STORY CREATION TO PUBLICATION by Ann Whitford Paul: review by Harold Underdown from The Purple Crayon.
Writing Craft

THE ANNOTATED CHARLOTTE'S WEB by Peter F. Neumeyer (Paper, HarperTrophy, 1997). An intense look at the creative process behind and evolution of a classic.
CREATING CHARACTER EMOTIONS: WRITING COMPELLING, FRESH APPROACHES THAT EXPRESS YOUR CHARACTERS' FEELINGS by Ann Hood (Writer's Digest, 1998). PEEK: "In 36 'mini-lessons,' Hood sheds new light on love, hate, fear, grief, guilt, hope, jealousy and other major emotions. Each lesson offers instruction on rendering that particular sentiment; "good" and "bad" examples illustrating how writers have succeeded and where others have gone wrong; and imaginative exercises for putting the feeling into words."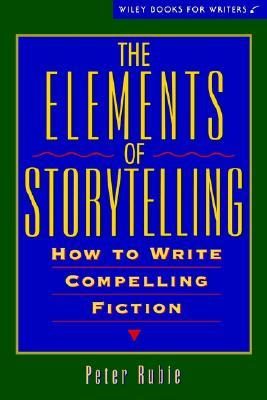 THE ELEMENTS OF STORYTELLING: HOW TO WRITE COMPELLING FICTION by Peter Rubie (John Wiley, 1995). A concise, conversational overview of the basics.
THE ELEMENTS OF STYLE 4th edition by William Strunk Jr. and E.B. White (Paper, Allyn & Bacon, 2000). Yes, of course, you need this book. I can't believe you're wondering.
FICTION FIRST AID: INSTANT REMEDIES FOR NOVELS, STORIES, AND SCRIPTS by Raymond Obstfeld (Writer's Digest, 2002). Excellent resource for revision; highly recommended to novelists at all stages. Great for both global rewrites and spot fixing.
GET THAT NOVEL WRITTEN!: FROM INITIAL IDEA TO FINAL EDIT by Donna Levin (Writer's Digest, 1996). A discussion of craft, character, plot, point of view, language usage, style, and inspiration.
IMMEDIATE FICTION by Jerry Cleaver (St. Martin's Press, 2002). An entertaining, straightforward, faith-filled book for novelists. Holds up to rereading. Craft oriented and tremendously helpful.
MAKE YOUR WORDS WORK by Gary Provost (Writer's Digest, 1990). Read and occasionally reread, if only to keep fresh what we often think we know until we start writing.
THE NOVELIST'S NOTEBOOK by Laurie Henry (Story Press, 1999). "An inspiring journal to help you complete your novel. Filled with imaginative exercises and advice from well-known writers." Written in a conversational, upbeat style, THE NOVELIST'S NOTEBOOK is a mentor in book form. Includes: planning; beginning to write; necessities; possibilities; when you're stuck; and double-checking and revising.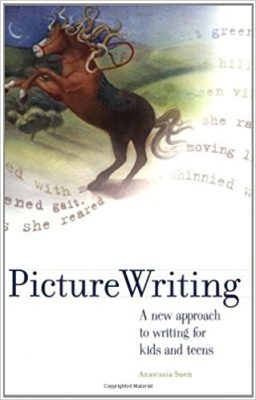 PICTURE WRITING: A NEW APPROACH TO WRITING FOR KIDS AND TEENS by Anastasia Suen (Writer's Digest, 2003). Both wide and deep, this is a helpful overview and get-you-thinking look at various types of children's books. Especially recommended to picture book writers and children's poets.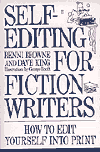 SELF-EDITING FOR FICTION WRITERS: HOW TO EDIT YOURSELF INTO PRINT by Renni Browne and Dave King with illustrations by George Booth (HarperCollins, 1994). Engaging text and helpful exercises. I require my MFA students to read and do the exercises.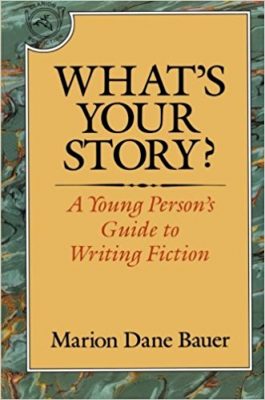 WHAT'S YOUR STORY? A YOUNG PERSON'S GUIDE TO WRITING FICTION by Marion Dane Bauer (Clarion, 1992). An excellent overview of the craft of writing, including story plans, selecting an idea, character, focus, plot, point of view, beginnings, dialogue, story tension, endings, revising, and polishing as well as fiction writing as a career. Marion's clear, conversational style makes for a read as enjoyable as it is enlightening. Though marketed to young writers, it's also highly recommended to adult writers. Marion dedicates this title to her editor James Cross Giblin. Ages 12-up. SEE ALSO An Interview with Marion Dane Bauer from Cynsations.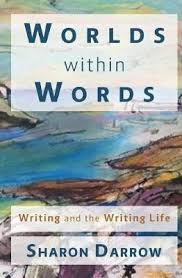 WORLDS WITHIN WORDS: WRITING AND THE WRITING LIFE by Sharon Darrow (Pudding Hill Press, 2018). PEEK: "…shows that a writer, through the process of discovery and revision, not only revises the work, but the self as well, and that through this creative process grows as a human being and becomes more capable of writing what must be written. She brings the knowledge and wisdom her years of experience writing for children, young adults, and adults has given her to this compilation of essays taken from a selection of lectures she presented during her twenty-year teaching career in the MFA in Writing for Children and Young Adults program of Vermont College of Fine Arts."
WRITING FOR CHILDREN & TEENAGERS by Lee Wyndham, revised by Arnold Madison (Writer's Digest, 1989). In addition to the overview subjects (characters, conflict, etc), this book also offers special chapters on interests such as: researching, writing mysteries, writing picture books, writing hi-lows and easy-to-read books, and writing nonfiction.
THE WRITER'S JOURNEY: MYTHIC STRUCTURE FOR STORYTELLERS AND SCREENWRITERS by Christopher Vogler (Paper, Michael Wiese, 1998). Essential to understanding some of the expectations of the mainstream market. Once you know it and understand it, you can adapt, play with, or reject it. CYN NOTE: Look for the latest edition.
SEE ALSO Recommended Writing Books from Writers Helping Writers. PEEK: "Our books are written by writers, for writers. Our goal is to help you become stronger storytellers while making the writing process a bit easier. In addition to ongoing translations, our books are used in universities and by editors, agents, writing consultants & authors all over the world."
SEE ALSO Writer Links: Children's-YA Writing Craft. CYN NOTE: Extensive curated list of links to helpful, substantive online resources.
Publishing
IT'S A BUNNY-EAT-BUNNY WORLD: A WRITER'S GUIDE TO SURVIVING AND THRIVING IN TODAY'S COMPETITIVE CHILDREN'S BOOK MARKET by Olga Litowinsky (Walker, 2001). Leave your romantic ideas behind, and get real (and wiser) in a big way. Litowinsky gives readers a pro's perspective in this entertaining read. Recommended even to those well versed in the industry.
SEE ALSO Writer Links: Children's-YA Book Publishing. CYN NOTE: Extensive curated list of links to helpful, substantive online resources.