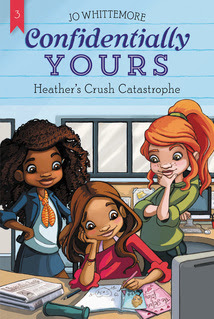 By Cynthia Leitich Smith
for Cynsations
Over the summer, the children's-YA book community has continued discussing diversity, decolonization, authenticity and representation both throughout the body of literature and the industry. Here are highlights; look for more in quickly upcoming, additional update posts.
Mirrors? Windows? How about Prisms? from Uma Krishnaswami. Peek: "…cultural content in children's books needs to be woven into the story so the authors intention is not stamped all over it." See also Uma on Tolstoy Was Not Writing for Me.
Twelve Fundamentals of Writing The "Other" and The Self by Daniel Jose Older from Buzzfeed Books. Peek: "Every character has a relationship to power. This includes institutional, interpersonal, historical, cultural. It plays out in the micro-aggressions and hate crimes, sex, body image, life-changing decisions, everyday annoyances and the depth of historical community trauma."
Diversity in Book Publishing Isn't Just About Writers — Marketing Matters, Too by Jean Ho from NPR. Peek: "For past projects, she has researched segmented audiences ranging from retired African-American women's books clubs, South Asian soccer organizations, Trinidadian-interest media outlets both stateside and abroad, to extracurricular programs geared toward South Bronx teens."
Looking Back: Diversity in Board Books by Joanna Marple from We Need Diverse Books. Peek: "…that children as young as six months can judge others by the color of their skin. Even if a caregiver never mentions race, children may well use skin color on their own, along with other differences, to judge themselves and others."
Drilling Down on Diversity in Picture Books from CCBlogC. Peek: "We're keeping track of the things people want to know. Just how many picture books have animal, rather than human, characters? How many books about African American characters are historical? How many feature LGBTQ families? Or Muslims? Or people with disabilities? How many are by first-time authors or illustrators?"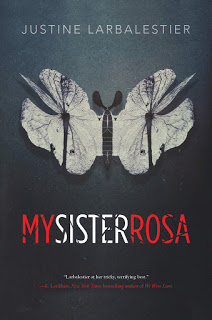 Children's Books and the Color of Characters by Kwame Alexander from The New York Times. Peek: "They all believe I am writing about them. Why is this so much harder for the grown-ups? Is race the only lens through which we can read the world?"
On White Fragility in Young Adult Literature by Justine Larbalestier from Reading While White. Peek: "…we white authors can support Indigenous authors and Authors of Color by reading their books, recommending their books, blurbing their books, and recommending them to our agents. When we're invited to conferences, or festivals, or to be in anthologies, make sure they're not majority white."
When Defending Your Writing Becomes Defending Yourself by Matthew Salesses from NPR. Peek: "Here is a not uncommon experience. Writer Emily X.R. Pan was told by the white writers in her workshop that the racism in her story could never happen — though every incident had happened to her."
There Is No Secret to Writing About People Who Don't Look Like You: The Importance of Empathy as Craft by Brandon Taylor from LitHub. Peek: "The best writing, the writing most alive with possibilities, is the writing that at once familiarizes and estranges; it's writing that divorces us from our same-old contexts and shifts our thinking about ourselves and the world around us."
How Canada Publishes So Much Diverse Children's Literature by Ken Setterington from School Library Journal. Peek: "Considering that the entire Canadian market is about the size of the market in California alone (roughly 36 million), publishers must rely on sales
outside of the country."
Biracial, Bicultural Roundtable (Part One, Part Two) by Cynthia Leitich Smith from We Need Diverse Books. Peek: "According to a 2015 Pew study, 6.9 percent of the U.S. population is biracial. According to the 2010 Census, between 2000 and 2010, the number of people identifying themselves with more than one race rose from 6.8 million to 9 million."
Cynsational Screening Room
Related Links