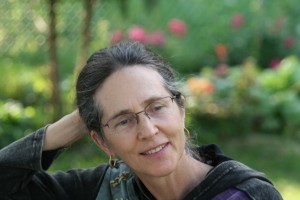 By Mary Losure
for Cynthia Leitich Smith's Cynsations
I happen to think we all (at least a little, deep down inside) long to be wild and free, howl at the moon, run barefoot through the woods and not have to pick up our socks.
I do, anyway. That's why I've always been attracted to the story of the Wild Boy of Aveyron.
I first learned about him when I watched a French film, "The Wild Child," based on his life.
There's a scene in the movie where the wild boy, captured and living in Paris, runs out dressed only in his nightshirt to frolic in the newly-fallen snow. He tosses handfuls into the air, giving cries of joy.
I remembered that scene when, many years later, I began writing Wild Boy: The Real Life of the Savage of Aveyron (Candlewick, 2013).
In the beginning, I wrote to satisfy my own curiosity.
What would the inside of a real, wild mind be like?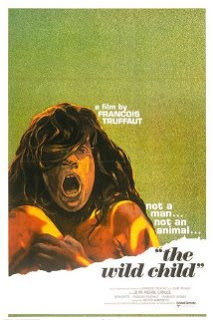 There were lots of stories about the wild boy, told by people who knew him and later wrote them down.
He was content with little things. He would hold an acorn in his hand and look at it with great happiness. He laughed when the warm wind blew or at the sight of a wild, stormy sky.
In Paris, he loved to go for walks in the park. (His teacher described the walks as "scampers" because the boy never actually walked, but ran like a puppy.) He would snatch up leaves and things that to most people have no smell and sniff them with great interest.
The wild boy's story spoke to my own longings: to live in the present moment; to be free of the vast amounts of stuff (cars, credit cards, iphones) we seem to need to make it through life; to be alone in the wilderness and yet never lonely.
I wrote to try to understand a human-yet-wild mind, and yet no matter how I tried, I couldn't seem to get inside the wild boy's head. One early editor (who later rejected the book, but helped me greatly along the way) wrote that in the draft I had sent her, the wild boy had not emerged as a character. "We care about him in the way we would care about a wild fox," she wrote.
"Children like wild animals," I thought resentfully. But she was right–for the book to come alive, the boy himself had to be much more than a wild animal. And it wasn't until many, many drafts later I realized that my initial reason for writing the book had led me only to a mystery I would never solve.
Slowly, I began to realize what now seems quite obvious: that the real story of the wild boy was not his unknowable wild mind but his struggle to leave it behind—to find a home in the human world, to love and be loved. In the end, it was only as a human being that the wild boy became real to me.
I like him. I think of him often. I learned a lot writing his story.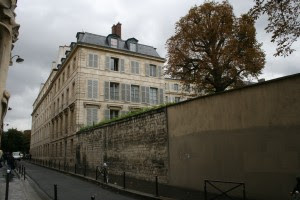 Paris school for the deaf where the wild boy found a new home, a foster mother, and his teacher and friend Dr. Itard.
Which is, after all, what writing is about.
Cynsational Notes & Giveaway
Mary Losure is the author of The Fairy Ring, or Elsie and Frances Fool the World (Candlewick, 2012) named the Booklist Editors' Choice for Best Youth Nonfiction, 2012. She's now at work at another true story with a child hero. Its working title is "Isaac the Alchemist." See also Mary on The Fairy Ring from Cynsations.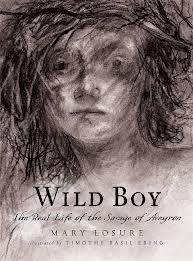 Enter to win one of three copies of Wild Boy: The Real Life of the Savage of Aveyron (Candlewick, 2013). From the promotional copy:
One day in 1798, woodsmen in southern France returned from the forest having captured a naked boy. He had been running wild, digging for food, and was covered with scars. In the village square, people gathered around, gaping and jabbering in words the boy didn't understand.
And so began the curious public life of the boy known as the Savage of Aveyron, whose journey took him all the way to Paris. Though the wild boy's world was forever changed, some things stayed the same: sometimes, when the mountain winds blew, "he looked up at the sky, made sounds deep in his throat, and gave great bursts of laughter."
In a moving work of narrative nonfiction that reads like a novel, Mary Losure invests another compelling story from history with vivid and arresting new life.
Publisher sponsored. Eligibility: North America